Beware interminable boring pointlessly belabored superficial small talk, often forced and awkward, only leaving one actually the more depleted, empty and discontent, all urgent need of truly important expression still mute and frustrated.

loneliness is the wont of intimacy. Hence, when mass anxiety fails to challenge our very way of life or to trouble the powers that be, and thus individual dystress fails to evoke sympathetic feeling and therefore mutual aid, and if none any longer shall rally to the alarm sounded, then such only will signal vulnerability to predation and exploitation, merely endangering others as well as oneself.

ma

king conversation cou

nt

:

Talk Deeply, Be Happy? "...substantive conversation seemed to hold the key to happiness for two main reasons: both because human beings are driven to find and create meaning in their lives, and because we are social animals who want and need to connect with other people."

— Dr. Matthias Mehl

Happiness comes in meeting ones needs

for capable interaction with responsible others.

In a study by a group of psychologists from the University of Arizona and Washington University in St. Louis, it was discovered that the happiest participants as determined by personality and wellbeing assessments, spent 25 percent less time alone and 70 percent more time talking than the unhappiest participants. The happiest participants also had twice as many substantive conversations and one-third as much small talk as the unhappiest participants. Sad or unhappy people may tend not be in any mood for serious conversations, preferring to keep things light and cheery. The study suggest that happy lives are social and conversationally deep, rather than either solitary, superficial, or both at once.

The intelligent and sensitive are indeed therefore at greater risk of painful loneliness. And yet, we remain in the minority, even amongst the lonely. The lonely, by and large tending towards inept and uncaring misanthropic superficiality, eager marks for all of that popularity snake oil, seemingly reach consensus upon two fundamentals: Firstly, that loneliness is awful, just the worst thing. Second, that at all times, we must keep all conversation light! And the irony entirely escapes them all. The very notion even to question such cretin norms of heteronomy that have served them all so extremely poorly, simply never occurs.

After all, what are the situational forces of routine status quo, except the immediacy of readily available or even unavoidable human interaction? All those hucksters and self help gurus want is your money: If no hyped up guide, course or book achieves whatever earnestly desired life transformation, and blaming yourself certainly won't help, then perhaps what is wonting is the quality of intentional human interaction. Interpersonal connection is a factor of engagement in substantive conversation and/or meaningful endeavor. First, change the discussion! Indeed, in the words of Eleanor Roosevelt: "Great minds discuss ideas. Mediocre minds discuss events. Small minds discuss people."

"

The unexamined life is not worth living for a human being.

" —

S

ocrate

s

Indeed, speaking of thriving amid more serious and substantive conversation, it has long been observed how gifted students amongst their own true gifted peers, suddenly and mysteriously no longer require the great and dubious boon of socialization! In short, perhaps in whatever social context, it might be not only better and wiser, but arguably perhaps even healthier and more natural, actually to study and emulate gifted interaction, then deliberately taken as the new model for an intentional social functionality, in order thereby to improve and enrich life and autonomy support for all, than endlessly conniving and heteronymously bullying to make such a shining great favor of such relentlessly flagrant conditionality and peer pressure "providing structure" aimed only at dumbing down our best and brightest.

Elisa cites "Colangelo [who] suggests that "meeting the cognitive needs of gifted students often simultaneously meets their social-emotional needs. Or put another way (and I believe this could be extrapolated to also apply to gifted adults [indeed, why not to everyone, Elisa?]), if we are challenged intellectually, it's highly likely that gifted adults will result in broader emotional satisfaction and be surrounded by a peer group. Those of us who are gifted know that 'meeting [engaging] our cognitive needs' is a high bar; however, if Colangelo is correct than he has also provided gifted adults with a roadmap for finding fulfillment."

It turns out that staying in high spirits is a actually hard work! But then, happy people are known to place an extremely high priority upon happiness. Happiness is well known first to require the absence of excessive suffering. Pleasurable and displeasurable emotion though so often viewed as opposite poles on the same continuum, are actually supported by separate though related neurological architecture. It is also often observed how people so often tend to respond more strongly aversively to negative emotion, than by attraction to take action in response to positive emotions. This might account for the prevailing predominance of intimidation and lost opportunity. A less labor intensive and demanding individual disposition to happiness might conceivably operate by natural tendencies for excitation to negative emotions to deflate more quickly and excitation to positive emotions to deflate more slowly. But your mileage may vary!

Indeed, great entrepreneurs recognize not only that they must play to their strengths but to recruit for complementary strengths and skills beyond their own. Twice exceptionality is lifelong social and career learning disability among gifted underachievers. Twice exceptionality is the ongoing product of lifelong asynchronous development. The cause may be a somewhat rebelliously stunned apathetic bored and lonely deficiency of executive function including poor memory and low organizational skills, even entirely due to severe underarousal. Fully active responsiveness mat be only such as arising only to howsoever valued high standards of social support towards the grievously undersupplied stimulus of true pleasurable, engaging and meaningful opportunity.

No one is lazy doing whatever they themselves experience as worthwhile. engagement, creative tension, remains more than merely productive means to whatever end, indeed, an intrinsic motivation, a fundamental human need not only for uplifting occupation but for truly satisfying human interaction at all.

That is why FoolQuest.com remains dedicated, first and foremost, to systematic and concerted cultivation of exactly such optimally pleasurable, engaging and meaningful interaction so essential to human flourishing. And what could be better?

Success with anything at stake, will depend upon intense interdisciplinary creativity and cooperation and upon a variety of activities each with the full support especially of anyone more advanced therein, Dialectic in planning so as to break up tasks into more manageable parts, and due recognition of effort. It will therefore be crucial also for collaborating participants be chivalrous, helpful and sociable in sharing and accepting introductions and contacts towards networking, recruitment and teambuilding. Even quite without social status to enhance another's social standing passively by association, then, better by far and without desperate sycophancy, true friends and allies will still make no secret of mutual respect and real assistance. -And all entirely without demeaning and fawning sycophancy or empty patronizingly marshmallowing either.

Allies must consult regularly, proactively attuning to one another's interests, promote and network for one another continually, and engage mutual defense in conflict and tough times. In continual substantiation of ongoing reciprocal promotion and positioning, reciprocally, true partners always makes their mutual admiration, backing and approbation evident for all to know, by rising to every opportunity to be seen fully endorsing and assisting one another's initiatives, sharing glowing introductions and integrating interpersonal networks and resources, visibly and actively backing one another's plays and looking out for one another's best interests. This is the kind of team that team players will be drawn to join in and feel empowered. As Oliver Cromwell put it, not only to strike while the iron is hot, but to keep striking until the iron heats up. To set groundwork and make opportunity.

Whereas unfriendly non communication and evasive squeamish keeping of social distance is one among many untrustworthy signs of mistrust, reservation, and dishonest devious noncooperation, or in terms of game theory: defection, exploitative non-reciprocation.

To be fair, however, one major problem is that most commonly the result of the introduction of any valuable contact to what turns out to be a passive and unresponsive generally unreliable contact, let alone anyone actively worse, is that it will instantly reflect poorly upon you with the valuable contact, bringing summary estrangement of the valuable contact, much to the indifference of the cavalier unreliable contact. - a therefore perhaps even somewhat misdirected tit-for-tat, with the well meaning intermediary squeeze played in the crossfire! And no one wants to end up in that position. Nevertheless, excessive caginess protecting contacts is like holding cards close to the vest and never playing them. Moreover, if only possible, any number of prior good introductions may help to soften the detrimental impression made by any single bad introduction.

Relationships and networking remain crucial because all vocation involves human interaction. Other people control resources, opportunities and information. We are continually shaped by the people we spend time with. An opportunity will always be predicated upon connection to another person. Diverse acquaintances provide wider intelligence for finding opportunity. And Success or failure pivot upon lifelong learning and ongoing information management, not stockpiling inert knowledge. People and conversation, network intelligence, are crucial current information resource. Your network is more expansive than you can know, a resource never fully leveraged except by the exchange of introduction into second and third degree connections. Relationships untended by conversation, collaboration and networking, that strengthen attachments, instead will only weaken. A portion of income must therefore ever be dedicated to petty cash and expenses thereof.

So, there you are, a wannabe, an aspiring entrepreneur, eager for engaging challenge and even whatever legwork to help bring opportunity to fruition. And some fateful meeting and forging of alliance has oh so dramatically opened the door for you to position yourself, reach out and take action. So, exactly why has such a prime unripe plum fallen into your lap, oh Grasshopper? Why not anyone more qualified and accomplished? Is it perhaps because you have the initiative, gumption, vision and determination to work on spec? Or might it also be because grand ideas and golden opportunities also fall into the minds and the hands of vastly unworthy knaves and cretins, supremely unreliable contacts, only responsive while they still shortsightedly want something from you, whatever that might be or why, villains or idiots, hunter-killers of all they profess to promote, only laying in wait to exploit, waste the time and erode all hope of any so naive, unwarily open and well meaning?

• Pipedreaming, roadblock to success

Beware! As a rule, rational individuals of honor ought simply to apprise one another where they stand and just talk over whatever their problems and prioritize obvious common interests. Alas, such is not always the case.

Six drivers of trusting engagement are sense of caring, of respect, from being valued, honesty and fairness, openness, input, involvement for all in decisions and autonomy support, assistance towards growth in competence and achievement, over all meaningful purpose, all together with trust which is confidence in the Ethics of another to consider the interests of others before taking action. The productive influence of collegial support, improves morale, efficacy, performance and engagement, and tends to be reciprocated in a virtuous cycle that, alas, only one egregious non-reciprocator in a crucial role to task interdependency, can quickly erode and utterly destroy. Strife amongst partners is a common problem in wanna-be start-up ventures, that reliably frightens away talent and capital.

How then, might exactly such critical vulnerability best be addressed?

Answer: Rather than finally crumbling in dejection from protracted neglect, abuse and failure, ever striking while the iron is hot, effective Entrepreneurs need to learn how to fail as quickly as possible and then recover or move on, especially after defeat veritably snatched from the jaws of victory by controlling knaves and fools that'd rather keep all of nothing than take part in something. Therefore, the appropriate Transactional Antithesis, in order to preserve group cohesion by anticipating and confronting the near certainty of defection one way or another at some point down the line (probably on the part of whomever has by then or even most early on has come on board and built themselves up as the most centrally indispensible and crucially irreplaceable) proverbially pulling the metaphorical rug out from under us all by dragging their feet and passive-aggressively letting everyone else down, until it becomes onerous and impossible to cover for them anymore. This eventuality is to be addressed by simply asking for the commitment from all participants to confront and accept any such defection ever arising, to declare a vacancy due to absenteeism (that is to say: by an effective undeclared resignation for all intents and purposes), in order then metaphorically regrouping back at the proverbial drawing board to salvage, indeed, even to completely revise and redefine the venture as required or desired, even those grand designs abandoned by such megalomaniac defectors.

As a result of such a pact, any malignant Narcissistic passive-aggressive and cowardly would be defector will think twice about proverbially marching off in a funk and taking all their metaphorical marbles home with them, as they come to understand they cannot thereby destroy the entire venture and dash all hope, and that the only result will be to lock themselves outside in the cold looking into the warmth of a still thriving venture even back to square one, better off and stronger without them.

Obviously, business ethics is desperately important to all commerce. Therefore economics being as it is, typically an amoral and descriptive science towards practical application, and not any field of ethics, so often stands accused of depraved indifference, indeed admitting no values save those of greed and crass materialism. But how can this be? For in truth the indifference of economics is only scientific detachment towards the reality of whatever commerce actually transacted. Actually, most generally, the principles of economics pertain in whatever economy with whatever currency in play. It is even possible to calculate income sacrificed for the sake of other meaningful values even such as including lifestyle preference and altruism. Indeed, ever between all involved, all effort of interaction comes at some price of whatever kind, reflective of whatever sort of interchangeable market exchange supply and demand, often however entirely independent of authentic utility, the value whereof both of the unique satisfaction of innate and inalienable individual needs and due recognition thereby, that autonomy so struggles to reclaim and reassert.

Collaboration is an exchange of efforts, and shared success often depends upon respect and value. What often so badly undermines trust before anything can even begin, is how, no matter what and how much is at stake, respect and value for ones work often actually diminishes and declines with the all too crucial good will and generosity of spirit to give of oneself and to labor free of upfront charge on spec in brave hopes one way or another of future gain or shared success. Even unpaid interns expect a substantial interaction with others in order to learn from them. And even lawyers routinely working on contingency for percentage of future awards in court or settlements out of court, must be naturally wary of howsoever poorly motivated, timid, halfhearted or ambivalent prospective clients. And conversely, the flip side of the same problem: artificial scarcity, market value even fraudulently raised by deliberately choking supply, especially manipulation being subject to withholdance after getting sucked in by whatever promises, encouraged expectations and false hope into whatever personal investment of time and effort. Conniving bullies feel little need to respect any value which by any means they can undermine and stifle before it can even come to market, and seeking to wipe the books by howsoever first denigrating whatever they intend to steal or embezzle.

Because what people do tend to value and defend, comes from only their own suffering travail, investment and sacrifice, often bringing profound difficulty in letting loose of the past resulting even in cavalier indifference towards the future. And that is precisely why, emotionally at least, all participants must be vested and no one exploited, neglected or dismissed. People won't eat shit for long while working on spec! Abuse can only lead to talent flight, team disintegration and public ridicule. Indeed, just as sincere contributions must be consistently honored, valued and above all, logistically supported, contra wise with all fraudulently and manipulative withholdance of value, of promised and expected contribution and effort, of vital cooperation and recognition, no less reliably dashed, quickly and decisively. Therefore, it will always be important to create and share records, for everyone to continually Cc: all partners and stakeholders, to keep records, distribute minutes and updates of ongoing work product, conversation and interaction.

Ideally, substantial and intimidating contractual penalties should accrue for typical endless procrastination and passive sabotage wasting another's time in disregard of well anticipated task interdependencies and reliance upon agreements made in light thereof. But that is not always practical. Then again, if only in protest as a vote of no confidence or censure, an offender might actually find themselves billed by the hour on behalf of each of those others who wasted their time and effort placing reliance upon such empty promises for reciprocal effort in lieu of short term monetary payment. In any case, there must be some balance of matching and complementary individual sweat equity among participants. Collaboration must always be reciprocated, as a point of honor before all involved, watchful and vocal with all cross-purpose or ambivalence to the contrary, confronted openly.

Indeed, aside, obviously, from expanding opportunity and vastly improving chances of success, not to mention the crucial importance and creativity of interdisciplinary cooperation, multiple concurrent even if related and interlocking projects are an excellent way to press each participant also to invest of themselves by contribution of effort towards collective endeavors beyond whatever their own solitary division of labor amounting to more than whatever their own preexisting endeavors alone. Even demands merely of token reciprocity may help to reveal the true collaborators and expose the cagey, distant and untrustworthy bent howsoever only upon the manipulation and exploitation of involvement and enthusiasm on the part of others without task interdependent reciprocity. -in short: of wasting our precious time and zeal with typical and ubiquitous empty grandstanding and passive-aggressive betrayal, instead spotting the temperamentally unreliable that much sooner for effective risk management, harm reduction and damage control.
But even barring such calamity as bereavement and homelessness or for that matter, bullying with impunity, backbiting, covert relational hostility, ostracism, orchestrated harassment and even organized group stalking, can be so utterly and completely socially disruptive, even not entirely unlike, indeed at all analogous to, actual homelessness. Point being: One way or another, situation is often daunting and seldom so rosy and ripe with opportunity as any picture typically presented by those networking gurus, no matter the effort and technique ever invested.
A meta-analysis of different strategies for remedying loneliness, studied in randomised controlled trials, showed they had only a small effect. The trial is both unique and obscure. Why are burning questions that should be shouted from the roof tops, so blithely bypased? We remain at the mercy ubiquitous common sense snake oil, dishonest conformism and denial. The cards are never just laid out on the table before anyone gets sucked in and it's too late to avoid it.
By analogy, consider all those books and courses for sale, for making money in business. Perhaps they aren't actually just complete garbage. Rather, what is deceptive are the claims that anyone can do it. In truth however, there is a somewhat blithe presumption of all kinds of tacit background knowledge and acumen from experience, extensive preexisting competence and so-called common sense or "street smarts " of "knowing the ropes," so that the information of the publication in question, may afford even any small added utility to an industry insider, a well prepared professional or someone already fortified with extensive research on their own, not to mention already well involved in execution of an extensively developed course of action. -in short anyone by no means so green, and with any idea just what to expect.
It may be that the usual common sense bad advice for social success and meeting new people is much the same: What skills are first requisite? What are the expectations? What is the realistic investment? What will the experience actually be like? And what best results must one be willing to settle for? In truth, the skill sets and expectations are even more unspoken, particular and extensive, than in any lifetime employment or career experience. Worse, the pertinent tacit knowledge is taboo, never transparent, expectations therefore imparted and poorly expressed by the blithely least self-aware and empathetic most blithe conformists, and only inductively by evasive and dishonest indoctrination.
Hence under such an assault of veritable psychological breakdown by an assault of sheer obscurity in angry and punitive expectations, the investment on every front in whatever was supposed to be so reasonable, straight forward and such a sure thing, becomes crushing and unrelenting. Of course its discouraging and confusing! There isn't even the closure of having tested something that doesn't work, because one tends in frustration and confusion to drift away from the endeavor. Worse, that makes the failure yours! Results are only guaranteed if you stick with it, after all, well disciplined and compliant, reading between the lines as necessary. The experience is oppressive with even the best results to be realistically expected, demanding open ended saticefice. No wonder that the greatest treasure that can be bestowed is socialization, meaning unthinking drone like indoctrination, so that all rituals may be performed capably, tirelessly and without thought or hesitation, and whatever results eked out will be accepted with just the right positive attitude of upbeat and cheerfully servile gratitude. Just such fake fun is much the same pitilessly tyrannical advice so blithely proffered to prostitutes: How to be charming and feign pleasure, even amid the most soul crushing degradation.
In short, social life is frequently even more hellish than employment. And that is given that one succeeds on their terms, let alone in case of failure and exasperation. We must reject such cult like dedication and commitment to convoluted superficiality. It's time for honest conversation. Because that is where real friendship arises!
Connection and influence, one to one, especially upon new contacts, utter strangers, can certainly be daunting. And then there is the most laborious self promotion, ongoing outreach and cultivation of presence and connection within any community, so completely undermined by bullying and backbiting. What is best is the great good fortune to be included in networking that is friendly, reciprocal, with professionalism, and free of dysfunctional exploitative ulterior agendas. Another approach is that of ever innocuous caution, social dexterity and standing in social circles, may be seen as key to the achievement of status, social and romantic success. But do you want a friend who is good at meeting expectations just in order to fit in, or do you want a friend who relates to you personally? Is it unrealistic expectations that cause loneliness, or entirely realistic needs unmet that leave us so lonely? When realistic needs cannot realistically be met, then change is long overdue.
As things stand, the supposed secret to mastery of social circles, according to the social success gurus, inevitably turns out to be all of much same weak and weasely advice as ever: The trick, you see, is somehow to cement the acquaintance of the right people in order to enter whichever social circle from the top, instead of the futility of social climbing entering from the bottom unknown, which is almost as futile as approaching strangers, cold. Am I the only one who finds the entire paradigm so repellant?
Indeed all such grinding futility of the heteronymous conditionality and institutionalized cycle of attachment

disorder

as what passes for education, subsequent employment followed by the desperation of the Existentially Absurd, Ecclesiastically futile, and meaningless alienation of recreation and night life, are nothing but the standardized publically available user-hostile dregs of social resource left to the socially disenfranchised, friendless and disposable people, daunting obstacles and pitfalls, not useful conduits at all as reserved for the socially integrated and well connected elites. Indeed, much as with Multilevel Marketing Pyramid Schemes and scams, the delivery system is broken by design. The marks feeling nowhere else to go, carry the entire fraudulent system of the racket and its folly on our backs! Needs are unmet and human resource squandered. The world is full of lonely luzers not merely because life is so competitive, but additionally because the game is fixed anticompetitively. Opportunity is viewed as zero-sum, and monopolized. The entire rat race of enforced mediocrity amounts to Behavior Modification directed towards wholesale sublimation into heteronymous attachment

disorder

.
Even the most prudent advice upon filtering the good from the bad in relationship prospects, first depends upon being in any demand and having any options at all. Therefore futile truism upon drawing and winning companionship and forging relationships, ranges from goody two-shoes wishful thinking focused upon virtue howsoever deemed deserving of friendship, often then conflated with venial agreeable positivity, to sympathetic magic outright or the cynical manipulations of would be Machiavellian popularity gurus. And so, all the same, the socially isolated are ever exhorted never to rock the boat but always to think positive, stay cheerful and upbeat, and even to force oneself: Hang out anywhere, in bars, online, talk to everyone, everywhere, go out, walk a dog, get roommates and live with strangers, pursue common interests, schedule activities, winter sorts, travel, learn a craft, take a class, go to seminars, attend religious services, join a singles group, a support group, a women's or men's group, a Business Association, an Investment Club, a Book Club, a health club, a yoga, Tai Chi, play a sport, take up acting, go to acting workshops and help create scenery, go to High School/College Reunions, museums, wine tastings, sporting events, Flea Markets and Antique Shows, change employment, volunteer, become politically active, have a party: Invite your friends and have them invite two friends and so on and so on. Go to every party you are invited to even if you don't want to go.
Only more of the same poverty of discourse:
In the alternative, for

autonomy

, an entirely different

social skill

set or aptitude of transparent and open ended deliberation upon

agenda

explores direction in defining voluntary

collaboration

and participation in whatever discourse or relationship,

engagement or attachment in quest of happiness

that

heteronomy

can never achieve or provide.
"This above all: to thine own self be true,
And it must follow, as the night the day,
Thou canst not then be false to any man."

— William Shakespeare, Hamlet
The insidious cult of socialization:
exhortations to heteronomy for the sake of social success
"False happiness renders men stern and proud, and that happiness is never communicated. True happiness renders them kind and sensible, and that happiness is always shared."
— Charles de Montesquieu
Fake fun is such inane mimesis as wherein two or more individuals strive mightily in somewhat desperate pretence and exhibition of having great fun, often according to social expectations of good cheer, positive attitude and group validation, and quintessentially as in any group of luzers, utter tools, messing around, jumping on each other's backs and forced laughing uproariously all the while painfully yearning and casting about for approval in order thereby to realize all such mimesis of happiness in social success. All in such desperation to get on the same wavelength, matching the other person's emotional state and sharing any common objective. More often than not, anyone conspicuously and ostentatiously whooping it up, just overselling it, is deep down bored silly and working overtime psyching themselves up into having a good time and a positive attitude in order thus to demonstrate peer group validation and thereby gain social approval, and especially, y'know, so's that chicks won't smell the needy desperation! Arguably, we are all typically somewhat guilty of fake fun in making silly expressions and goofy poses for group photos in recreational social gatherings and outings.
Although, the less painfully over the top than fake fun or peacocking, according to 6 Things Men Do To Get Laid That Science Says Turn Women Off item # 5 "your best bet at getting a girl is walking up to her group and completely ignoring her, while chatting away to her less attractive friends." Then again, in the eyes of a woman, to gaze upon a man completely engaged in an involving task, may be quite attractive, especially playing a musical instrument. As ever, your mileage may vary.
Beware the insidiously
heteronymous
and ubiquitous cult of socialization replete with exhortations to heteronomy for the sake of social success: Socialization is the process of
Behavioral Modification
by which norms and expectations are not so much informed or explained but, well, to be honest, indoctrinated into the individual, in order that by means of uncomprehending behavioral motivators, extrinsic motivation, attitudes, values and taboo, are all blithely internalized. -Ever so crucial in order to function in society, so we are all assured. "It's for your own good, dear!" But what if one gets socialized by complete douche bags? Well, that is where utter tools come from: the memetic propagation of complete douche baggery! Therefore, never be socialized by complete douche bags!
Beware Skilled Incompetence, the consequent dishonestly heteronymous adaptation by gutless executives marshalling information Inductively, and thereby manipulatively

avoiding any

relevant productive outcome of conflict on any level from controversy and never changing the course of action, fixed malagenda under predisposition to heteronymous Cohesion-Norms of Groupthink team traps of Stockholm Syndrome (to whatever degree)!
"American society is a society in which individuals have learned to prize

s

ocial skill

s

that permit them, like actors, to assume whatever

r

ol

e

the occasion demands and to "perform" their lives rather than just live them."

— Neil Gabler
Congratulations! You have discovered

F

oolQuest.com
Other websites proffer the most trivial advice or blithely over simplistic and flawed solutions that will never help you. Do not be taken in by people in a rut who really cannot be bothered to make time simply for paying attention to one another!
Alas, engagement more than merely productive means to whatever end, indeed, engagement is an intrinsic motivation, a fundamental human need. Yet everywhere one turns, there is such indifference, indeed timid contempt and malignant hostility towards engagement in very principle, as can be seen forever spawning industries of travesty bait and switch marketing exploitation via social obstacle courses of tantalizing frustration and grindingly alienated purpose defeating sublimation. Not only are there no guarantees of course, but there is no vested interest in our happiness at all. Service to the customer, student or end user is barely a distant second in priority. We are all left to our own devices in anything that really matters.

Even viable success strategies can more quickly make you miserable, much less all manner of debilitating and evasive scams. As ever, marketing often strives to confuse and inveigle the consumer in to compensation for unmet needs, via the elicitation of positive associations and mystique all seldom actually substantiated in whatever goods or services. For such is the shameless peddling of false hope, taking advantage of epidemic alienation! Hence, in flight from exactly such worldly vexation and deception, many claim solace in religion. Indeed, there are even those myriad disciplines and sophisticated techniques, ancient and arcane or bleeding edge modern, all utterly to cease caring. And others still, ever exhort a willfully positive attitude towards sheer determined drudgery as the path to success, or likewise fitting in socially at any cost, typically either ruthless Machiavellian social manipulation of all others or else just going along to get along, quiet submission to the herd, if not, actually indeed, even both all at once.

Under the dubious umbrella of Behavioral Medicine, myriad other services including social work, social skills training and various support groups, all heteronymously ever jockeying to "provide structure" and extract patient or client compliance and convenient docility in what can only amount to treatment of dissidence. There are no qualifications or professional associations for social skills training, submissive compliance being the primary social skill and single value imparted.

But the hypothetical true guru of social skills truly fit to educate the rest of us, to gently guide and protect us all from the snares and illusions of demeaning and convoluted dominance and submission, has him/herself need neither of submission nor domineering exploitation in order to become, indeed, supremely influential. In truth, even at all any genuine true seeker of social skills is compelled to quest for any less grotesquely simplistic approach to what amounts to personal practical applied Social Anthropology.

Alas, however, only precious few of us have ever actually been happy, trapped as we are in our travails amid the rat race under such typically oppressive punishment and reward systems as school or employment. -Nor, for that matter, politics and lip service to revolution or even in the Existentially Absurd, Ecclesiastically futile, and meaningless alienated travesty of leisure that is recreation.

Not selling out, just buying in: Isolated loners are often very ordinary and normal. In social life much as economically and career wise, it's not just any clearly disadvantaged luzers, but indeed, so many of our best and brightest, even actually the most sociable and gregarious, that are failing or underachieving, falling into obscurity and isolation. And many of those who are better socially integrated, much as do the more affluent and secure, can tend to look down on those less successful, forgetting both whatever fortuitous advantages and all the uncritically committed sacrifice that together fuel acceptance into upward mobility, so often more by relentless social climbing than by excellence in any competitive open market on whatever proverbial level playing field.

If we could do it, they grumble so heteronymously, then why should those slackers be exempt? In other words: Ya gotta put in your time / pay your dues. "Service guarantees franchise!" Well, you can have it.

Therefore, let us all pause for a moment to recognize those among us who demonstrate such adequate and indeed superlative social aptitude and natural grace, transcendent of the woes endured by the rest of us typical well meaning but inept nebbishes. For few of us can be so blessed as our most socially adroit. Indeed, many have had to rise to the challenge nevertheless. Therefore, particularly, let us acknowledge the consummate conformists, and all that they have sacrificed deep inside, simply in order to adapt and survive. We whiners and luzers, who have fallen so far short of the bar that you have set, do, nevertheless, rise to salute you and your fortitude!
So, be kind to yourselves: Do not wear your hearts upon your selves like us luzers do, but nonetheless, know thyselves, that the truth will set you free. And then, no longer so scorn those of us who can't or simply won't buckle down they way that you all have.

Rather, unlike derisive Popular Prick, only wish us all luck in seeking our own difficult paths.

Popular Prick, perhaps little worse than the average educator, is basically a shock-value fictional archetype or persona, an amalgam from reality, representing the simplistic howsoever workable dishonesty of a similar ideology of life priorities even beyond the workplace and throughout social life, created by a manic marketer in search of billable sycophants, and for purposes here providing such a perfect foil and veritable avatar of the world that thwarts and mocks us so! Indeed, amoral frankness always deserves reciprocation via serious and cogent rebuttal.

Popular Prick, in his egotistically bombastic sales pitch, represents himself as the life of the party and center of attention resented by the teaming masses out of envy for his brilliantly dickish social success. Who can say? But then many others point out the superficiality of the connections garnered by a popular prick, instead prizing quality over quantity, and can only dread the lonely and superficial existence of a thriving lowlife popular prick even despite all clear and tantalizing utilitarian advantage of popularity and connections garishly touted and confidently promised.
It must come, then, as little surprise, how Popular Prick fails to address the

Existentially

repellant emptiness and loneliness of his preferred way of life. Implicitly, Popular Prick is suggesting that it is wrong or misguided to concern oneself with such intrinsic needs. And consistently with such implicit anti-intellectualism, Popular Prick does not bother himself with such trifling abstraction.

Nevertheless, when Popular Prick asserts that "being oneself" is the problem, the unbidden implications go beyond merely any behaviors by which individual character ever presents itself to others out in the world. The problem isn't merely "being oneself" in scare quotes, as ever conceivably reducible to behaviors and attachment in the illusion of self identification thereto, but actually in literally being oneself at all in even experiencing drives beyond Reductionist Materialism or the validation from others of personal Narcissistic supply and vanity. But Popular Prick is a figurative Solipsist in his cavalier indifference and sheer failure of imagination why anyone might ever be different than he himself, except in misguided attachment to behaviors of self expression. Implicitly, Popular Prick recommends Zen non-attachment. He can have it. Popular Prick, no matter how proficient and self-absorbed, remains no less an utter tool.

For in addition to the sheer boredom of endless facile primate politics, conscience rises along with one's gorge at the prospect of a life of dishonest manipulation. Were, however, Popular Prick to exhibit genuine interest by engaging intelligently and sympathetically with any such profoundly personal reservations, why, then he would be stepping jarringly out of character. Instead, Popular Prick can only dismiss the shortcomings of his own way of life by scornful hand waving. Therefore, staying well within character and true to persona, Popular Prick simply attacks ordinary human sensibility as weak, defective and unrealistic, thereby leveraging to his own ends of manipulative persuasion, the very critical sense of self doubt that helps keep sensitive and intelligent people honest, all in order to press home his Machiavellian point of how much better adapted he, with any possible validity, claims to be, in the ugly real world, regardless of all thinking and feeling sensibility that he therefore so scorns in such contemptuous pragmatism and Nihilistic value destruction.

And arguably, an even heavier responsibility may reside in the value of persuasive social manipulation skills in reaching out and protecting loved ones, when honesty and sensitivity are plainly ineffective. Popular Prick's sales pitch, for all of its simplistic vulgarity, may touch upon a reflective nerve of an all too common sensation of powerlessness in the human condition.

And so, behold, the ancient Zen snake oil of conduct within dharma contemporarily repackaged yet again, sallying ever forth in renewed quest of futility:

"A king of fools, is a fool himself." — Nietzsche.

Actual content

of his eBook aside, in his ongoing cavalierly hostile sales pitch, typical self-promoting Machiavellian social manipulation guru Popular Prick does not actually recommend authentic extroversion in terms of whatsoever any true, abiding and disingenuous outwardly directed interest in others, care or concern, but only in terms of specific and calculated extrinsically motivated outwardly directed behavior, with oblivious and apathetic detachment from all else in authentic and compelling intrinsically motivated human interaction the more moving, interesting, engaging and involving.

"Advertising is the rattling of a stick inside a swill bucket." — George Orwell

"Being "yourself"

[

in scare quotes

]

is not the solution, it's the problem" declares Popular Prick, who defines a prick not, perish forbid, as per common usage and thereby in any sense of the requisite sheer hostility, but rather merely as someone mindful of superficial aspects of human interaction, even to exclusion of, and unsympathetic indifference towards, all most profound motivation or howsoever substantive emotional and intellectual content of human communication and interaction. For it is mastery of exactly the most shallow that Popular Prick extols as crucial to social success and therefore worthy of role modeling via the application of modern Behavioral science -or more specifically: Neuro-Linguistic Programming obsolete no longer plausible cult snake oil, because of all the concrete and tangible advantages to be gained; in a word: expedience. After all, what can be wrong with anything anyone calls shallow or even disingenuous, if only it succeeds and all pays off when emulated, right?

Indeed, it may well be best to overlook presentation style, Popular Prick's shock value obnoxious hyperbole after all just to get our attention, and focus instead upon responding to message content so frankly proffered.

To wit: It is all is easy to extol compromise as reasonable and realistic. But in the end, it's all just bait and switch. It's becomes a moot question how to do as others who have their own way, unless what they seek even much appeals to begin with to you! Having one's own way is only desirable in order thereby for wining ones own unique true heart's desire, often entirely distinct from what everybody or anyone else strives for or values. So don't be manipulated into empty sublimation! As ever, one way or another, status accrues from buying what you don't need, at expenditure beyond one's means, to impress people you can barely stand. Only the transaction varies: Buying in or selling out!

Any solutions to all manner of unhappy circumstances, ultimately involving playing an expected social role predictably won't work for people for whom playing social roles simply does not work or becomes objectionable and demeaning. For the one fine point remains regarding social strategy of any kind, is that whereas strategy to begin with may typically be motivated by whatever extrinsic and even sensibly concrete utilitarian goals as ever put forth, by contrast, intrinsic stimulus needs including social interaction, rather, are met by likewise intrinsic if not ineffable quality of experience, a profound paradigm shift from ordinary pragmatism, intrinsic needs in turn promoting entirely different and far more complicated strategic considerations.
Indeed, Socrates famously grumbled how expedience would be the death of us all, indeed, fatal terminus to those unexamined lives not worth the living, or else protracted and futile slow death from sheer meaningless unfulfilled lonely boredom even amid the thronging crowds.
CONFRONTING ALIENATION

Is this really all there is?!

Relationship is indeed an artifact, a byproduct, but of what events?
In 'The Social Life of Information' John Seely Brown and Paul Duguid argue that information acquires meaning only through social context that is stripped from much online communication. In truth, however, the actual important social context, which is not merely such as non verbal nuance and biographical background, but rather any autonomous social point at all of interaction, that long before our computer age, has already been starved and annihilated from heteronymous conventions of social outreach. Non verbal nuance, biographical background, etc. and such, indeed have become all too often veritably co-opted to provide and reinforce, indeed assail and overwhelm, only with senseless social cues and irrelevant behavioral structure even entirely extraneous to, stripped and bereft of, relatable and engaging meaningful individual Intrinsic motivation to interaction, in a word: agenda (aside from sheer heteronomy), all too often thus becoming irrelevant and paradoxically alienating, even while addictively providing ever more direction and promise of inclusion, precisely as so often so heteronymously hungered for.

Alas, it's all much the same punishment and reward racket. A racket, after all, is any dishonest scheme or ongoing transaction, all not as it contrives to present itself and as is tacitly accepted or endured by the majority of those involved, but in actuality a scam or fraud, a deceptive practice of coercion and manipulation conducted for the benefit of a few cronies at the expense of the many. The masses will always comply in ever greater effort and diligence jumping through hoops and fighting amongst ourselves for scraps, believing and rationalizing just about anything, all in order to obtain whatever artificial scarcity or bait-and-switch, no matter how plainly contrived. But when it all finally comes crashing down with nothing to show for it all, only the depression and despair of alienation with the futility of the entire meaningless exercise, remains.

Because most social outreach has degenerated into such a meaningless chore not a pleasure, predicated upon pretense rather than expression, lonely boredom and routine rather than creative reciprocal engagement, aloof restraint rather than flirtation, conditionality rather than curiosity, disordered indifference rather than attachment, controlling snobbery rather than egalitarian hospitality, and situationally: the quailing heteronymizing decidophobia of humiliation and faux pas rather than the rugged and autonomous dignity of risk in the quest for acceptance and understanding. Intrinsic motivation is first aroused only then to be systematically thwarted, punished, conditioned out, heteronymously bullied, sublimated, suppressed and unfulfilled all in hopes of whatever extrinsic rewards that are long if ever in coming. What is there at all even conceivably any less playful or gregarious?

"In time, most of us join the enemy... against ourselves."
Such is the great treasure that is socialization. -It's all for you own good, dear! And they ask why intelligent people are so often alienated and unhappy! As with most anyone, our needs remain unmet.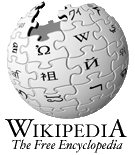 Alienation, estranged emotional disassociation and consequent depression, can be so disorienting and even paranoid as to bring on nausea and rage, or perhaps more often, the desperate defense of sheer denial. Alienation is the even surreal situation wherein the individual can no longer discern meaningful value or relevantly useful propose in any feature or contents of an inexplicably hostile or indifferent surrounding environment; in the words of Jean Baker Miller: "inability to find ways of organizing society for human ends."
For happiness, the challenges of social life, as with any other personal responsibility, ought to fall within individual power, resources and capability. Engagement in social interaction should be available, bully proof, reasonably transparent, actually welcome, varied, stimulating, diverting, valuable, substantive and fulfilling, leading via growing acquaintance almost as a matter of course, to longer term interpersonal attachments. Whereas, alienation is a product of frustration with daunting social challenges in the navigation of ever more senselessly dystressful and barren social mazes and minefields into ever more vast and boring robotic social wastelands.
Capitalist crass consumer materialism makes for such an easy and popular target. After all, in order to market goods, services, and especially recreation, all with precious little distinction, advertisement panders to sublimation via mystique of association to every desire, not only with social status and popularity, or even basic id drives as greed, gluttony and lust, to luxury and soothing comfort where joy is already forgotten, but frequently to such human needs as the exaltation of freedom, the warmth of friendship and even the peaceful satisfaction of quiet reflection which is indeed a practice of thought and intellect, the ego. But in truth, all the aforesaid is more instructive than it is actually malignant. For is anyone nowadays really deceived anymore by advertising cliché? In truth, as the saying goes: "Money is a wonderful servant, but a terrible master."
The worse satisfice and far more destructive, remains the rat race of social skilling in pursuit of heteronymous social success, that has so poisonously tabooed all true fulfillment and human flourishing, keeping genuine happiness even out of mind as well as out of reach and readily dismissed as pipedream for wont of prior foundation or justification. And in order to be sustained in practice, values must be reinforced, kept both in view and within reach. Heteronymous false values are typically promulgated by heavy indoctrination, but the striving for true human values is awakened by sheer temptation in the form of autonomy support and the Capability Approach.
Behaviorist social skilling dumbing down and lowered expectation appropriately to such eviscerated social environments and hostile conditions, offer no remedy pertinent to genuine individual needs, but only deepen despair. It has even been suggested that the successful and congenial conduct of modern social life already requires, not just electronic communication facilities, but real computational power and extensive data, an unmet need, the market gap, to be addressed by advanced automated Sociometry.
Indeed all of the preceding also applies politically, as political powerlessness: helplessness to influence government, political meaninglessness: wherein political decisions seem unclear and unpredictable, political normlessness: the individual perception that norms or rules intended to govern political relations have broken down, and that departures from prescribed behavior are common, political isolation: individual rejection of political norms and goals put forth, that are widely held and shared by others.
For alienation is the process of becoming a stranger, increasingly powerless and foreign to the very world in which one exists, often in a changing world even engendering nostalgia for any mythic past of harmony and contentment.
Alienation is estrangement, division, fragmentation of social bonds and community, or distancing of people from each other, or of people from whatever is important or meaningful to them, even from comprehension and objective reality or of an individual from their own sense of self, dissociation and inner conflict, all inevitable within any superficial and depersonalized society.
And of course, religion typically blames separation from God.
Among the many dimensions of alienation including powerlessness, meaningless Nihilism, normlessness (anomie), social isolation, cultural estrangement and self-estrangement amid an increasingly surreal incomprehensibly hostile environment or situation, the twisted ostensible motivation of Masochistically feigned mercy is no honest excuse for the adaptively sycophantic appeasement of faceless abusers of power, that in no way resembles genuine sympathetic compassion for individuals one can actually relate to, a legitimate and redeeming purpose, nor likewise even sound rationality. In the aftermath of Zen futile Nihilistic value destruction, skills of amoral social intelligence quickly become little more than the foulest mockery and perversion of meaningful and genuine humane sensitivity and wisdom.
Indeed, Beware Skilled Incompetence, the consequent dishonestly heteronymous adaptation by gutless executives marshalling information Inductively, and thereby manipulatively avoiding any relevant productive outcome of conflict on any level from controversy and never changing the course of action, fixed malagenda under predisposition to heteronymous Cohesion-Norms of Groupthink team traps of Stockholm Syndrome (to whatever degree)! Exactly thus, whether directly by overbearing power and authority or more deviously by consensus manipulation, and often with the aid of negative stereotypes of outsiders, are dissenters and opposing views never properly argued with, but merely ignored under tacit rationalization of group invulnerability, evidence to the contrary minimized and trivialized, that decisions made by the group cannot be "made-wrong."
Alienation, then, is the personal, pervasive and permanent condition in which individuals find themselves at utter cross purposes with, and dominated by, destructive forces and user-hostile institutions of our own creation, driven by their own Monopolistic agendas, confronting the individual as overbearing, loveless, conditional, bullying, entrenched, threatening and manipulative alien powers amid the demoralization of society.
Such high hopes are vested in progress in the field of advanced automated Sociometry in reversing pandemic alienation, precisely because what is actu1ally so sorely needed is the formation of ones own serviceably helpful social circles or peer groups in order to facilitate optimal extended networking and quality compatible introductions, rather than drifting into isolation or falling in with dysfunction and bullying exploitation. But the true pervasively heteronymous anti-intellectual tabooed open secret root cause of the problem remains painfully irrelevant recreational small talk so bereft of all motivation and purpose of autonomy.
• Happy People Talk More Seriously and make less small talk
Actual human motivation is often neither from intrinsic arousal in whatever the doing for its own sake, nor even merely extrinsic for whatever hoped for payoff. Hence, people by in large are neither just impulsive nor are they opportunistic and/or cautious rational agents, all to often just conservative in their actions and decisions, often most compellingly motivated as it may turn out, by such as will be found in whatever their perception of vested interest, of which even the ongoing self justification, however deranged and hypocritical, that is called: Existential Validation, is only an aspect. Vested interest is whatever personal stake or special interest in protecting or promoting that whereof derives howsoever perceived personal benefit or advantage. Even what little that passes for moral restrictions at all, may largely reflect the individual vested interest in whatever social order that in turn at all both intimidates and protects said individual by whatever much the same credible threat. People often become motivated only by buying into indoctrination, by internalizing extrinsic motivators, one way or another into whatever particular investment of sacrifice. And people are notoriously reluctant to let loose of past sacrifice invested, no matter how clearly in vein. Otherwise, should indoctrination and sublimation fail, coercion alone accrues alienation and depression. And this is why faith is so prized: Because it promotes the heteronymous illusion of belonging.
Whatever is ever truly invested in the individual may reflect what is vested in said individual by others. Woody Allen opined that "Eighty percent of success is showing up." But it helps, first, to be invited. Indeed, in the words of Arthur H. Vandenberg: "It is less important to redistribute wealth than it is to redistribute opportunity." In particular, in a truly functional circle of friends, networking by others on behalf of an individual ideally best and most straightforwardly serves the interests, preferences, needs and desires of said individual in true and abiding autonomy supportive respect.
• Frontiers of automated network Sociometry
Alas more often, within the attachment disorder of exploitative cliques as much as with self help gurus or any other racket, there arises considerable moral hazard, being: circumstances in which one party, with impunity, insulated from risk, is prone to act on another's behalf expending whatever that other's resources, tangible or intangible, in advance of entirely any other agenda than simply the best interests, preference, needs and desires of the individual ostensibly served. And the individual so exploited, in rationalizing cognitive dissonance often simply makes do actually because of their own fearful prior investment of sacrifice and vested interest accrued. Thus are individuals so often manipulatively deceived, brought together or wedged apart for various scheming exploitative advantage of sly amoral self serving sociopathic relational bullies, hypocritical gang stalking predatory cockblockers and worse.
And aside, for good or ill, from networking within whatever fateful social embedment, there remain whatever readily available alienating and lonely avenues of futile outreach that truly only exist for whatever socially institutionalized ulterior agendas and rackets. These boring senseless routines so impoverished of intrinsic motivation, with nothing truly engaging, so bereft not only of meaning and purpose on the one hand, but also of any spontaneous playful fun in the other, are amongst the most punishing of life's chores and most insidious of indoctrination and lessons of heteronomy. Indeed, according to H.-G. Gadamer's "philosophical hermeneutics" 5.Gadamer, H-G.: "Der Begriff des Spiels" in "Wahrheit und Metode" vol. I. 1960., play is the key category through which human beings are brought on terms with the world and to mutual understanding. Therefore it can only follow that anhedonic alienation and estrangement with situation become inevitable in any way of life both so purposeless and so utterly stultified of any sense of play.
Indeed, even if one does actually meet new people, it's often a waste of time. Whatever hoped for purpose in meeting them will typically not be accomplished. Consider the utter cross purpose of any standard bureaucratic ambush: Ever been inveigled into attending a meeting by means of complete lies as to whatever agenda or purpose of said meeting? Why, I have even had the unfortunate acquaintance of a manipulative bully both so desperately lonely and so consumed with controlling jealousy, that he would organize disastrous get-togethers by inviting, pleading and wheedling each person on an entirely different bait-and-switch false pretext, and going to great pains in order to thwart networking between them, let alone that we might actually compare notes! Granted that such may be an extreme case, but when was the last time you where wooed rather than bamboozled and extorted, and could really feel that others actually drew collective strength and sought to build personal advantage and value from better connecting and empowering you, first?
Employment is a sore travail wherein the most incompatible people are pressed together against their will. School is an heteronymously cliquish paranoid and standardized behaviorally structured stultified and stimulus impoverished environment populated by perpetually cagey students ever consumed with the scholastic rat race and the perpetually Sophomoric social pecking order, hence ever terrified of association with the unpopular. Volunteerism is for some else's chores. -Drudgery such as typically does not involve the high levels of interaction and cooperation such as to illicit equally high levels of sociability while curtailing antisocial conduct and rejection. Indeed, even grassroots political activism does not facilitate genuine political representation and input into policy. Conditionality is the order of the day: "Join us comrade, or fuck off!" Indeed, take a seat at their table, but never order off menu.
And recreation is no less standardized, behaviorally structured and stultified. Indeed, the sheer restrictive and trivializing irrelevancy of online dating, just for prime example, typically exacerbates human superficiality. And night life presents a similar predatory business model to that of the casino, though likewise flashy bright and noisy, nevertheless also deliberately stimulus impoverished environment situationally contrived to dazzle, ensnare and then thwart the exploited mark. Upon entering a casino, a simple consideration of the vested interests of the casino owner will explain why the patron cannot readily profit from gambling. Upon entering a bar or dance club, likewise a consideration of the various social and economic stake holders and vested interests in play, will explain why the physical environment is similarly over stimulating while the social environment is so under stimulating, as well as the difficulty in achieving whatever extrinsic payoff in hoped for connections, in no less of a zero sum game than Poker and far less fair. For men, success rates typical to night life are abysmal low. In the classic prisoner's dilemma that is the battle of the sexes, women tentatively building confidence are seldom more daring than to bask in a little attention from would be suitors often in fierce and even dangerous cutthroat competition.
Few people are ever completely joined in or completely dropped out. Rather, there is a vast range of degree. Opportunity, such as it will be, depends upon tacit agenda actually defined by attachment as cemented by the stakes vested by people in one another. Networking facility and social success like any other opportunity in society or credible threat in protection of ones own standing, remains a factor of the stakes and the trust that others will place in whichever particular individual. And the timidity of heteronomy is a desperation vested only in the social order and to the exclusion of individual attachment and respect, risk taken in friendship and vested in talent, with trust placed in content of character.
So, is there any practical alternative approach? Dare one declare: To Hell with proximity and propinquity, interpersonal networking, and the entire rat race of those utter tools! If social life really has become so much like operating behind enemy lines, then:
What about actually going underground?
Clandestine HUMINT asset recruiting so vital in spycraft and espionage reality, with all the vast resource and connection of the intelligence community brought to bear, is also a favorite staple of spy fiction deep intrigues. From the first season of 'The Avengers' before the character was developed into the even somewhat fancifully iconic archetypical English gentleman, paragon of unflappable grace, demeanor, aplomb and dry wit, a more roguish and even at all more believable secret agent John Steed, with even something of the air of a charming and affable con artist, would traverse the English countryside cultivating all manner of his own specialist personal intelligence assets, maintaining existing working relationships and scouting new talent: interpersonal networking and canvassing, preliminary research culminating in the howsoever systematic initiation of direct contact with whatever target group of individuals.
This, of course, is how he would end up in long term Platonic partnerships with leather clad aristocratic lady martial artists. (No sex please, we're British!) Remember, this is 60's television.
But returning to reality, even the most personable of individuals often struggle in sheer exasperation to meet new people, forge relationships and break isolation. And all too often, social exclusion and abusive bullying and backbiting replete with all manner devious covert relational hostility easily rivaling the most labyrinthine intrigues of espionage, real or fictional, often renders all social outreach effort even the more futile and unpleasant.
And so to employ an at all parallel stock dramatic situation, what about a criminal wanted by the law, a fugitive, persecuted untouchable pariah or spy trapped behind enemy lines, daring not to show themselves in public in order to socialize and network for whatever needed connections and resources? How can one effectively research, spot and reach out privately, to desired relationship prospects? Indeed, what can we learn from confidence tricksters and serial killers, so expertly targeting vulnerable victims and so readily connecting with enthusiastic cohorts? Or indeed from all manner furtive sexual deviants seeking one another in the bad old days of darkest intolerance and taboo? Or more prosaically, is there anything applicable for adaptation in order to ferret out the proverbial unmet fried or the place where one is needed, from the methods of corporate headhunters in pursuit of passive candidates, intelligence gathering in order to identify and then woo qualified personnel even such as who are not actively job hunting and seeking attention at that time? Alas, unlike so much else malignant nonsense, heteronomy and snake oil, the subversive notion in very thought towards strategy in attempt at bypassing a racket so obviously unworkably standardized by design, is a realm of question actually deemed indecent, indiscreet, awkward and squeamish taboo; indeed: "unspylike." (No, really!) And what experience could ever be more surreal and alienating then that?
Unhappiness results from suffering, deprivation, frustration and fear or anxiety. Causes of unhappiness and misery include wrong doing, foolishness, unthinking poor judgment, mistreatment, cruelty, abuse of power, misfortune, stress, boredom and loneliness.
And learned helplessness is passive behavior produced by exposure to unavoidable aversive events, unpleasant experiences. When anyone perceives, correctly or incorrectly, that they have no control over their life, understandably often may give up trying, thus entering deep depression.
Passivity, depression, learned helplessness, giving up and refusal to try, may all help assuage mounting anxiety at the prospect of risk, great or small. But such coping strategy is to take refuge in ever deepening depression, even to the point suicidal despair. Simply giving up typically provides some stress relief in the short term, while exacerbating excruciating despair in the long term.
In such an empty Zen futility and meaningless existence, only constant guidance provides any distraction, and any measure of freedom only leads to gnawing boredom.
Naturally, the unhappy are more easily manipulated because, readily, the unhappy individual is well motivated to seek consolation and relief from the pain thereof. -to feel better, to be consoled, to be reaffirmed, to feel whole and complete. As ever, marketing often strives to confuse and inveigle the consumer in to compensation for genuine underserved needs, via the elicitation of positive associations and mystique, seldom actually substantiated in whatever goods or services. For such is the shameless peddling of false hope!
Hence, it becomes fairly simple for actual punishment and reward systems subtext only ever signaling the same dire lack of sufficiently engaging intrinsic value and eliciting overjustification effect, thereby to demoralize and control the ways and means by which the unhappy individual seeks comfort, consolation and respite. Thence, what will become more convenient than, one way or another, to market whatever the most readily available false hope instead of whatever they are really missing, but have been discouraged? All, however, to persistent futility. For what can be the point?
Alas, many people can never even conceive of questioning whatever the prevalent superficial common wisdom, no matter how consistently it ever fails them in practice, emphasizing a mythology detailing some or other prescribed mechanics of prospecting for connections in utter disregard of every purpose, sense or meaning motivating outreach to begin with, the incessant demands of arbitrary social politics inevitably coming into irreconcilable conflict with the six core polemically purposeful and authentic dramatic motivations of dialogue.
In practice, often friendship grows from acquaintance in any given context, by extending the boundaries by involving the other person in other interpersonal or social contexts. Nevertheless, obviously there must be far more to it. Otherwise, loneliness would be vastly uncommon.
Whereas indeed solitary futility is actually the single core value embraced and extolled of the Zen, in the alternative, any true solution to loneliness must instead address the inextricable discontent of sheer Existential pointlessness by the exchange of attention as only possible given engagement in the reciprocal stimulus of meaningful content, expression and attention.
Because, even putting aside the most ruthlessly cynical how-to's of exploitative social climbing and frantically networking the cold and vast in actual practice and for all purposes and intents punishment and reward system of acquaintance (likewise subtext only ever signaling the same dire lack of sufficiently engaging intrinsic value and thereby eliciting overjustification effect) amid all of the failed and trivializingly superficial commonsense advice towards overcoming loneliness, suitable enough only for simple and moderate shyness or uncomplicated social anxiety, of where to hang out, flexibility, lowered expectation, making do with whatever company can be had, however empty, quiet patient perseverance in order to come off more cool, staying active however arbitrarily and likewise organizing one's schedule, who to keep in touch, how to strike up conversation, and even screwing up the courage to confide one's woes, only rarely does the sense of sheer futility and the frustrated quest for intrinsically meaningful and engaging value enter as an aspect of loneliness or frustrated motivation, alas unless in the context of the most dauntingly senseless religious proselytizing.
Alas, even where the motivating quest for meaning and value is howsoever attended to, in relation to loneliness or not, and even with the sense of crisis so well deserved, nowhere does the abstract ever seem to connect to any strategic application or action agenda. After all, practical advice is typically divorced from abstract principle as a matter of pervasive taboo.
Substantive change demands not only a healthy discontent, even however restless, but conviction that it is in what we do, the context and content thereof and how we interact that we need some point to it, and very much for it's own sake and in the doing thereof as an essential and indispensable pressing human need or core value, rather than strictly optional or auxiliary, some mere ornamental crowning touch, let alone pragmatically superfluous or actually impractical.
No true friend demands your silence and stifles your growth as a human being.
To overcome alienation, the values of intrinsic motivation must first be reclaimed from the clutches of systematic bait and switch of sublimation. Escape from alienated dependency upon social institutions requires nothing less than the wherewithal to organize and fully immersively engage and interact in meaningful pleasurabe interaction, even cooperation and collaboration.
No, it is not interminably hanging out for small talk that needs or deserves to be given any sort of a chance. Indeed, really giving anyone any chance at all, requires honest attention, genuine interest and sympathy, relative true intimacy that may likely to demand relative privacy in opposition to expectations of brainless and conformist hanging out. Individual freedom and security in any broader social contexts in order to ever really give anyone any chance, will never be achieved so long as doing nothing in particular remains so consuming and exacting a pursuit. Not everyone really has the passion for that bizarre sport.
Indeed, people first of all simply need to be. Therefore, greater true civility and vastly relaxed and simplified norms must come to the defense of even however incidental casual expression of identity. Only then will average people ever finally discover personal resources to spare for cultivating real talent and passionate genuine interests.
Indeed, the inadequacy of ordinary sheer social ineptitude can scarcely be any more daunting and baffling than, to the contrary, the despair that is transmitted from highly skilled Incompetence in adept compliance with every expectation. -oppression propagating among the oppressed!
Perhaps we might imagine that in some bygone era, what once was agreeable to one's fellow human beings was simply that one shared their burden, that they might reciprocate. It still is, except that the burden now a days, rather than actually relating to one another, is the miserable compliant embrace of alienation in a milieu wherein veritably by design, no one's needs can ever be met.
Indeed, given food, shelter, medicine and even entertainment, what else still remains more important to real progress than human connection of stimulus and attention in whatever expression and cultivation of our talents?
For, to quote George Orwell:
The main motive for ''nonattachment'' is a desire to escape from the pain of living, and above all from love, which, sexual or non-sexual, is hard work.
Such phobia of meaningful involvement and engagement also goes a long way in explaining the common and vulgar preference for the distance of empty idle gossip and groupthink over the Epistemologically and Methodologically penetrating discovery of interview and investigation yielding real knowledge.
"Work's okay to pass the time of day,

but it's a shaky way to make a living." ― Bret Maverick

"Most people work just hard enough not to get fired

and get paid just enough money not to quit." ― George Carlin

"The opposite of play is not work,

it is depression." — Brian Sutton-Smith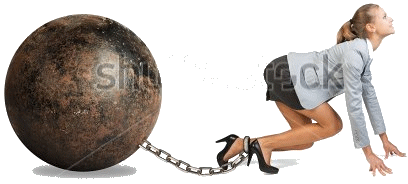 According to Tom Hodgkinson, founder of the Idler magazine: "With a very few exceptions the world of jobs is characterized by stifling boredom, grinding tedium, poverty, petty jealousies, sexual harassment, loneliness, deranged co-workers, bullying bosses, seething resentment, illness, exploitation, stress, helplessness, hellish commutes, humiliation, depression, appalling ethics, physical fatigue and mental exhaustion."
Alas, however, suffering travail does not end at work or school. Unlike the alienated and futile struggle to relax endemic to what is called: recreation and the further aggravation and desperation of prospecting and dating, any joy in leisure and dalliance for either their own sake, need also partake in idle unconcern with outcome to take care of itself. -Otherwise, yet another chore at best, if not at the very worst: an abyss of cynical strife and deep intrigue.

That precious rarity which is fulfillment via pleasurabe engagement in meaningful interaction can be ever so heady and intensive. Nevertheless, unlike grinding tedium, the relaxed idleness so distained by traditional work ethic, is also no less actually of tremendous value. After all, the principle of diminishing returns frequently applies to labor; hence, all too often, the less work the more productive each hour thereof
"The way of the idler is a chaotic one," writes Hodgkinson. "He attempts to escape from programmes, theories, formal spiritual practice, order, discipline… The idler's desire is to live with no rules, or only rules that have been invented by himself." And exactly that is a tremendous risk; sacrifice, great lonely effort, endurance and endless struggle from which the average person tends to flee. Indeed, just as Oscar Wilde said, doing nothing is hard work!
Indeed, in solitary idleness and contemplation is often the larger part of cogitation, pondering and processing culminating in planning towards productive work only at the end. The same is often true of interpersonal free exchange and collaborative brainstorming, likewise to culminate only much later on in any organized cooperation.
As a matter of Professional Ethics, a doctor such as a Psychotherapist, much as an attorney or an accountant, works only for the client or patient, with no ambiguity on that score. By way of example for purposes of illustration, an inner conflicted patient in Psychotherapy may get to the root of and overcome even actually criminal compulsions. On the other hand, the patient may instead come to a personal realization that in their heart of hearts they simply consider the law intolerably unjust, overcome false guilt, and rededicate themselves more wholeheartedly and effectively to a life of crime.
Indeed, the Professional Ethics of Psychodynamic Psychotherapy often stands accused of even depraved amorality precisely because Psychotherapy must never take sides, except in service to the patient. But when instead conformity or compliance are allowed to enter as desiderata, as indeed such are the sole treatment criteria as they are in Behavior Modification, conflict of interests is intrinsic and manifest.
And the same problem looms large over any conceivable social skills remediation in any treatment, consultancy, mentorship, counseling, educational or even howsoever parenting context whatsoever, ever pressing the tabooed saliently fundamental question: