Even as at long last, attitudes, by no means uniform ands consistent, slowly improve, the rehabilitation of Cryonics, so reviled and persecuted, remains daunting and neglected. But the rapid advance of Environmentalism from crackpot lunatic fringe and object of mockery, to the top of global social and political agenda, demonstrates what can be accomplished. Discoursing upon THE INHERENTLY DISRUPTIVE CHARACTER OF CRYONICS in Part I of 'Cryonics An Historical Failure Analysis,' only Mike Darwin makes insightful sense of all that is unsaid, indeed obfuscated by the diversionary hysteria what is called: Deathism. Integrated Recovery is an idea with the power to begin healing the true rift.
Interestingly, I once had opportunity briefly to discuss my ideas of Integrated Recovery with an acquaintance openly uncomfortable with if not hostile indeed actually towards the very notion of Cryonic Suspension, and rejecting the prospect. As I understand it, he is a registered organ donor and a regular blood donor. And so I asked him, hypothetically, how he'd feel about being offered Cryonic Neurosuspension (in hopes of delayed resuscitation and reanimation, eventual future technology permitting, in order then to go on living anew) as an entirely optional reward in thankful appreciation for his public service signing up as a donor. And lo, he replied that indeed he might feel better and more comfortable about the option on those terms, where they to be implemented!
A recent widow was uneasy about the practice of decapitation and neurosuspension, was visibly more accepting, less because of clarification as to the full body option which to me seems a pointless further expenditure, but by my own expression of preference to keep cryopreserved only my brain post mortem, and donate the rest of my body to help save others.
PR Hypothesis: Post mortem cadaverous donation and Cryonics, separately somewhat disturbing despite each their clear life affirming virtues and appeal, together are complementary, achieving under Integrated Recovery, the synergy to sanctify one another and help dispel queasy ambivalence.
People are often known to admire organ donors, yet hesitate to follow suit and thereby interfere with whatever anticipated burial rituals. But what if they were offered some better opportunity and greater comfort in trade? Cryonics suffers from a perception as morbidly and unnaturally selfish, but at all ever enjoys better sympathy in context of more sympathetic and selfless motivations of love and loyalty as in family tragedy. Repeatedly, resistance of distinct discomfort or indifference (but not any other stronger interpersonal friction, resistance or outright hostility) towards Cryonics, was reversed dramatically by re-contextualization into Integrated Recovery, then even praised as a good idea and actually found appealing. If informal results continue to be so promising, then perhaps a focus group might be in order and quite illuminating. The new business model of Integrated Recovery could be just the thing to address syndromes of anxiety and survivor guilt, and finally get more people off the fence about both Cryonics and post mortem cadaverous donation.
At the same time, those who persist in opposition and antipathy towards Cryonics, might be challenged to take a stand by registering as post mortem cadaverous donors anyhow, thus selflessly forswearing Cryonics entirely. I wonder how they would react to being put on the spot that way! Indeed, rejecting neurosuspenion could easily remain an option or preference under Integrated Recovery.
Another good place to start might be by the establishment of any sort of reputable registry for people who might be interested in participating as donors, also as cryo-patients or not, in Integrated Recovery. That might include all those around the world interested in Cryonics, but balking at the expense and logistics, as well as the many who admire organ donors, but for themselves require a little extra push. If enough people indicate interest in such participation, then perhaps that might be a good first step to garnering the needed support towards implementation of Integrated Recovery.
The resistance and inconvenience of patient cost and logistics must finally be untangled, for post mortem donation to reach its potential, much less Cryonics. "We are all here on earth to help others; what on earth the others are here for I don't know." quipped W. H. Auden. It means that relevant altruism is impossible and indeed unintelligible except in service to the selfish needs and desires of anyone else. Indeed, reciprocity, even quid pro quo, can be a positive and constructive value.
And that is precisely why the one moral charge in particular, against Cryonics and Radical Life Extension, of selfishness against nature, actually turns out to be the one Moralistic Deathist argument that can be most resoundingly rebutted even by expression of kindness. Indeed, far from shock and horror, in my experience the offer of assistance and connection in making urgent Cryonics arrangement for the dying and bereaved, is warmly appreciated yet generally declined, for whatever stated reasons, perhaps as if even loath actually to expect too much and somehow to press undue imposition upon life itself!
Whereas literal self preservation is so readily and blithely decried as morbidly selfish and unfair to others, by contrast sympathy for bereaved families has garnered any public approval of Cryonics. Alas, as things stand, if the Bioconservatives perceive that Emortalism, in pressing the obvious, indignantly mocks them, then quite frankly they would be correct. Effective mass persuasion is not abstract nor does it press the obvious or tautological, rather it must appeal to values of deep sentiment, by meaningful and consequential action in demonstration rather than merely by polemics alone.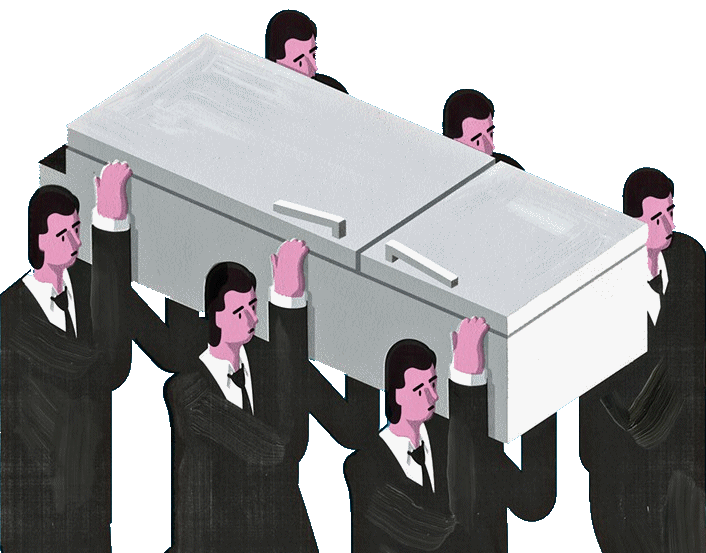 The Calling for a Church of Cryonics?
Just too silly?
Well, we are a silly species, after all. Arguing mythologically, the concept of Integrated Recovery incorporates together with transplant medicine and the like, Cryonics into what amounts to the most plausible possible active self affirming and pro-social expression and fulfillment of the redemptive formula for Cryo-evangelical interfaith outreach, instead of vaguely blaspheming and arousing only ignorant resistance to what is so often decried as so unnaturally selfishness. People warm to the Fairy Tale concept of life anew as the prize for doing good. Understandably, they wish it were true, though of course wishing and fantasy alone never makes it so. So give the people what they want! That's how to sell the idea. And one fine day together we may yet proclaim, in the trenchant prose of Philip K. Dick: "What God promises, we deliver!" Some may call it hubris, but how better to serve? In the words of Benjamin Disraeli: "Action may not always bring happiness, but there is no happiness without action."
Oh, those tragically misguided Egyptians and their mummies! The brain, so wet and perishable, and viewed as no more than a radiator for cooling the blood, they simply discarded. Instead, in their canopic jars, the ancient Egyptians preserved the wrong organs, organs and more that modern medicine uses, instead, in modern mitzvah, miracles of science, in the blessing conferred of saving other lives. For what is there that qualifies as the soul, essential to consciousness and identity, except in terms of memory, experience and refection, information as encoded in the brain? Cryonics is the true enterprise of faith and hope, precisely because it is uncertain. Take a chance, what is there to lose? After all, deep down, we all have always ever only wanted much the same thing: unthreatened survival, time to flourish in happiness free from needless danger. The hieroglyph to the right translates as the motto: "Everyone is Pharaoh."
Finally, the James Zadroga 9/11 Health and Compensation Act passed Congress on Sept. 16, 2015. But for too many of the most gravely afflicted heroic 9/11 First Responders, their only comfort will be in the knowledge that their palliative care will not bankrupt their loved ones. And that just won't do! Indeed, do those heroic and tragic 9/11 First Responders who have truly ultimately sacrificed in order to save lives, who are diagnosed as terminal, deserve anything less than Cryonic Neurosuspnsion (or perhaps neuroplasination?) for any who want it? Integrated Recovery would offer a way. Now, the organs and tissues from bodies that sick and damaged, might be of limited use, except perhaps in scientific study of the pathologies, which is also important of course. But much as in an insurance pool that includes those better off along with the most needy in order to balance the books, the rest of us then, by also signing up to participate in Integrated Recovery, would thereby help to carry the expense for the terminal 9/11 First Responders. As ever, participants in the proposed Integrated Recovery program would be helping other while helping themselves. The prospect of Integrated Recovery brings hope that together, we can strive towards even howsoever uncertain second chances, rational science and technology marshaled in the preservation of life and in valiant opposition to the ever looming darkness of deranged lunatic Fundamentalist hardcore Deathism, relentless in deranged exhortation to seek, embrace and share annihilation. With Integrated Recovery, the practice of Cryonics and the objective of Radical Life Extension can be rehabilitated from sheer hubris into a beacon of ultimate in social justice.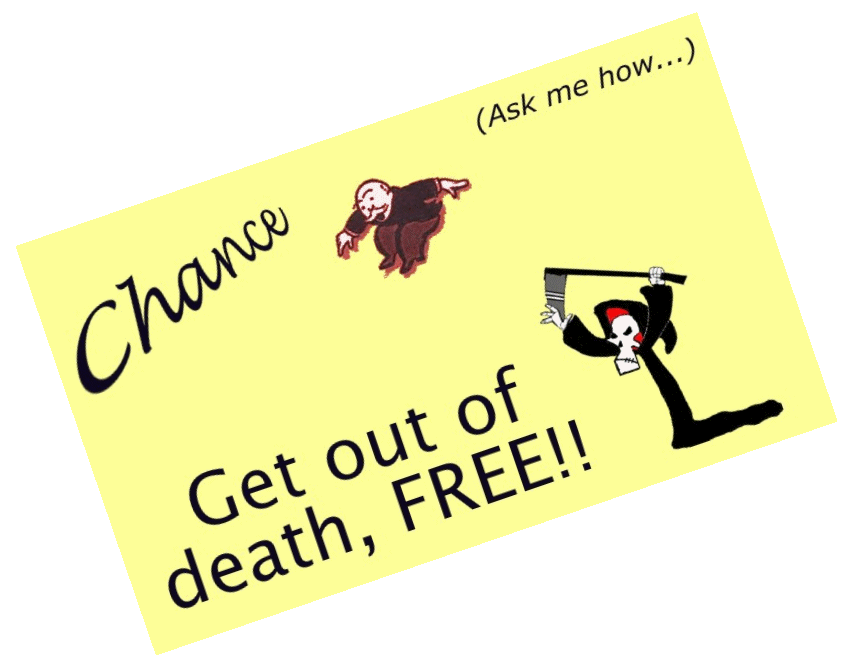 Sadly, around the world, in the current economic troubles, it appears that many are cremating their dead for wont of wherewithal to afford any other option. As it is, some medical schools offer a simple monument for body donors. One might even conceive also of providing some kind of memorial services, however modest, as well, indeed as beneficial and opportune also for good Public Relations, promotional opportunity and raising awareness of the issue. Although, and consistent also with the movement for families reclaiming the grieving process back from the impersonal and costly mortuary industry, gathering of mourners in the home of the deceased or of the bereaved, as for example, in sitting shiva, may be deemed infinitely the more comforting. Best redeploy of the mortuary industries, however, would be for their resources, relationships, facilities and training, towards a completely legal, safe and above board fully Integrated Recovery under international law. Surely that would bring forth the greatest blessing out from tragedy and loss.
Indeed, I imagine one day perhaps actually working in Integrated Recovery donor/cryopatient recruitment. As you can see, I even went ahead and designed a business card!
According to the Frekonomics Blog, Quotes Uncovered: "The Yale Book of Quotations, which attempts to trace all famous quotations to their earliest findable occurrence, lists this as a proverb. The earliest citation given, in the form "If you can't lick 'em, jine 'em," is from the Atlantic Monthly, February 1932, where it is described as one of Senator James E. Watson's "favorite sayings." For example, when intervention in dysfunctional parenting may only quickly come to defensiveness and deadlock, in the alternative, a Psychotherapist consulting the parents of a patient in how to help their offspring, may thereby avail themselves of the devious opportunity, for all intents and purposes, actually to treat said parents. Indeed, the saying may mean infiltration into the enemy camp, in order to seize the reins of power, to co-opt even from within, to divert to or use in some or other alternative and perhaps improved role or capacity than previously usual, an idea, policy, agenda, strategy and membership of ones opposition or competition. To do it all differently and better. To beat someone at their own game, means to turn the tactics of the opposition to ones own victory, to oneself utilize their own methods to outdo them even in their own chosen or accustomed activity:
Indeed, tactically, and in line with the forging of lasting institutions, some have long gone so far as to form churches of Cryonics. Incorporation as a church may afford the advantageous legal privileges, deference and protection, especially in the all important ministration to the dead. Registered churches enjoy equal rights and ceremonial freedoms for their dead, that must be accommodated. Such clear obligation will protect at all sympathetic and encouraging but ambivalent timid and Cryonics squeamish doctors and mortuaries from whatever imagined and fearful liability and public backlash which inhibits them. Moreover, Cryo-evangelical interfaith work and relations will also be desirable for comfort to the sensitivities and sensibilities of patients of different creeds, by accommodation to various rights and ceremonies, the consecration of Cryonic vessels and more.
One such already, perhaps the best known, is Terasem, the Church of Perpetual Life. But is Tersem, with enough already on their proverbial plate, and embroiled in their own struggles, the right champion for such rights and rites, let alone embracing Integrated Recovery? Indeed, how might one go about establishing contact and getting their attention, in order even to pitch an idea? The range of existing institutions, in detail, demands further research.
Some Unitarian Universalist congregations are centered upon any particular creed, such as, typically, Christianity or sometimes Judaism, but any range of other faiths as well. Interest in Buddhism is always quite popular. Indeed, as a humanist activist organization, the Unitarian Universalists even welcomes not only Homosexuals but Atheists, Agnostics and the generally undecided and unaffiliated. -Although there are already Atheist churches and congregations, at all controversially even among Atheists. So: What happens at an atheist church??
There are even the Unitarian Universalists for Polyamory Awareness, though engendering quiet unrest within Unitarianism at the prospect of sanctifying unions of more than two partners, and not only same sex marriages. And there has been religious persecution and exclusion of Cryonics in the past. All things considered, feasibility study may be in order, of the option, at least at first, how it might be adequate to the above purposes, easier and more convenient, to use the Progressive Ultraliberal and inclusive Unitarian Universalist Association as a vehicle, by likewise forming a Transhumanist Emortalist Unitarian Universalist specialty congregation or advocacy. Much as Gay churches cater to Homosexuality within Christianity, the Mormon Transhumanist Association addresses Mormon Transhumanism and Cryonics. Why not Unitarian Cryonics, more inclusively? Throwing in with the Unitarians could also provide useful preexisting resources, support and infrastructure.
All such preceding considerations are merely legalities, practicalities or crass Public Relations, all so vitally important. What could also be of immense service would be the integration of cadaverous donation and whatever mode of neuropreservation, into end of life counseling, choices, estate planning and logistics. Consciousness raising outreach, information and Public Relations outreach to hospice workers and councilors, as well as estate planners and the like, may be in order. But can there be more, in better ministration to what are called spiritual needs? And indeed, should there be? After all, there seems nothing Mystical about the rational materialism of transplant medicine and the like, let alone Cryonics. Indeed, even the famous atheistic religion of Marxism remains more Mystical, actually. Though nothing matches Emortalism for sanctity of life. Can there be any positioning for outreach to the psychology, sensibilities and popular appeal and Axiology of religion? And would such a thing even be wise or desirable?
What is more essential and less absurd than founding any actual legally ordained church or not:
In any social context, religious or secular, devotional or plain and profane, let Cryonics take PR position in favorable light before the collective psyche: A powerful and enduring myth indeed, is that of salvation by the redemptive formula of equivalent exchange for human transmutation, protection for the individual from the sting of death, purchased by purifying works of faith, acts of charity effortlessly employing, in one remaining opportunity, that for which they can have no more worldly use. -A liberating sacrifice coming at little sacrifice, like lead in to gold, a new cycle of help, mitzvah, wherewithal, restoring hope and commiseration in tragedy through the natural generosity response, to replace morbid and hostile conventional terror management and the ancient cycle of helpless sin and redemption only by mortification of self or else others, penance or else extracted revenge and humiliation. Postmortem organ and tissue donation is often the only point of light, of good and compassion out from tragedy, in a dark abyss of bereavement and despair. In addition, neurocryonozation (or perhaps neuroplasination?) for the donor, can only fan that flame of hope at least a little brighter.
The fraudulent denial, lying to oneself and Existential bad faith of conventional terror management of survivor guilt, prudish Moralism and hostile Xenophobia, denounces life at all, much less Emortality. But the sensible authenticity of fear of death and innate compassion which assures us that merely by existing at all, everyone is always worthy of any chance available for continuing to stave off death and somehow survive by any means feasible.
Disheartening as it may be to witness such blithely ubiquitous disrespect towards the individualism and responsible autonomy demonstrated even in looking into Cryonics for oneself and ones loved ones, in whatever unwarranted malign equivalency with amoral yet judgmental Objectivism, nevertheless, embrace of the values of reciprocity, give and take, the ideals of social entrepreneurship: doing well by doing good, all as epitomized in the concept of Integrated Recovery, can be no less welcome. Therefore, let the dire Necromancy of Cryonics, after all the only true hope of resurrection barring, if ever, the advent of retrograde time travel technology, join with our routine vampirism of blood transfusion and the sheer commonplace Frankenscience of organ transplantation, in the respectability of good will and reciprocity within the human family.
Integrated Recovery is a new business model and bold concept in subversive Thanato-Futurology towards universal coverage for cryonic neurosuspension (/neuroplastination?) as facilitated by the crafting of lasting social institutions and optimal non zero-sum strategic alliances of winning synergy: Free cryonic neurosuspension as reward for organ/body donors. So simple in principle, yet so complicated logistically.
The ultimate heroic measure in emergency medicine and the preservation of life, is Cryonic Suspension (or plastination, instead?), a method of preservation and storage of the clinically dead using current technology, however crude, in hopes of future restoration to life, health and youthful vigor via significant future technological advance. For this, however, only the brain is most important to preserve. Cryonic Neurosuspention is the cryonization only of the brain, which is far less costly than whole body Cryonic Suspension.
Anyone who admires donors, but reviles Cryonics, should be challenged to become cadaverous post mortem donors, forswearing Cryonics. Anyhow, some people of whatever their own sensibilities, may deliberately opt for any one mode of post mortem donation among many, but not another. Whereas, many other people might opt to maximize their contribution, if only offered the alternative. Indeed, one might naively assume from the most obvious common sense, that optimization of so scarce and vital a resource would be the norm. Alas, however, on actuality, different kinds of post mortem body, organ and tissue donations, are so poorly integrated as even to come into legal and logistical conflict. This is lamentably wasteful, considering the critical shortage of donors. What is needed is a comprehensive integrated mode of post mortem donation. Cryonic neurosupension (or perhaps neuroplasination?), should also be integrated, if so desired. There is no reason why anyone who wishes to benefit from contingencies for Cryonic Neurosuspension, the Cryonization of the brain only (or perhaps neuroplasination?), should not also be able to be a post mortem donor of everything else! Indeed, herein is proposed, that as an incentive, Cryonic Neurosuspension (or perhaps neuroplasination?) for any donor that wants it, could be readily covered even as an almost negligible expense, from the revenues in tissue storage and other services crucial in the life saving endeavors of organ and tissue transplantation and scientific research. What a marvelous reciprocity towards human survival! It's only fair, after all, and just the decent thing to do. Nothing is simply too good, that can be imagined, desired and striven for to the full measure of human ingenuity!
At this point as things stand, alas the optimum strategy for overseas patients of KrioRus, would probably be to fly one way into Moscow while still barely alive! Because long delayed standing repatriation arrangements are still in the works, and the red tape is overwhelming. For another thing, although, remarkably, within Russia hospitals actually cooperate and open their facilities for Cryonics at the wish of dying patients, there are as yet no provisions for standby teams and cryostablization, for foreign patients, who arrive without benefit thereof, aside from cooling in transit, being packed cold by the mortuary shipping. That is no small part of why the fees at KrioRus remain so low: They only begin upon patient arrival.
Indeed, Cryonics standby teams are most exorbitant! Not everyone can afford it. But under Integrated Recovery, Emergency Medical Personnel would begin cooling and stabilizing patients, for the entire gamut of heroic measure, as appropriate, and work with organ harvesting teams trained also for harvest and preparation towards Cryonic Neurosupension (or perhaps neuroplasination?) and even Full Neuro, anti-ischemia included. -Then safe and reliable transport into Cryonic internment. All cost would be covered, profitably to the transplant and human materials industry, with no financial burden to the families of the Cryonics patients having already made their contribution as donors, to recipients also gaining their own new lease on life.
Deathism, in bigotry against Cryonics, remains subtle and insidious. Actually only the most vulgar and marginal are openly hostile. Only the most hysterical plot obstruction. And yet, our frustration remains with sheer inertia, societally. Cryonics is not taken seriously, and trying to get anything done can be frustrating. Cryonics still is not integrated into the mainstream of care, thus denied crucially needed infrastructure. Indeed in quest of logistics, the most straightforward of business arrangements and relationships, even initially promising, tend mysteriously to stall and pitter out stillborn. Ironically, it often seems that it is Cryonics itself that displays suspended animation! Saul Kent, no less, has put forth that we have done it to ourselves, by retreating from the main stream and seeking to go it alone. We have not been team players! Integrated Recovery is a new business model seeking to amend the reclusion of Cryonics in a big way.
The feasibility of Cryonics?
A common argument against Cryonics, or at least paying for the expenses of such a procedure or even for research! is admonition against gambling, resting upon the all too true observation that no living organism has yet ever been reanimated out from cryostasis. But is this even any longer entirely true? See: Killing a Patient to Save His Life or view the presentation with commentary. Consult also, the Selected Journal Articles Supporting Cryonics cited and hyperlinked at the foot of the Scientists' Open Letter on Cryonics, particularly as pertaining to investigation of ultrastructural integrity and bioelectrical discharge after long term cryonization of animal brains.
Patients have long been revived from protective comas. Many are cured of cancer by radiation and chemo therapies, even if not consistently. And to conclude that there are no odds in favor of anything unprecedented is both ultraconservative and strictest Inductivism, flying in the face of all that history teaches us! Actual feasibility study can and does predict and even makes odds on all manner of as yet unprecedented developments within the realm of possibility. If we needed to see a moon landing before deeming such a thing feasible, then we'd never bother to try. So for new endeavors, we do need criteria for feasibility aside from precedent of prior success.
So can anyone truly prefer to remain within the control group of human mortality, rather than to join the experimental group of prospective corpsicles, indeed, even given no other options and nothing to lose? -except, of course, some money, of which, as it is rightly said: You can't take it with you! So, why not take the chance offered us? If death is defined by the point of irreversibility, recoverability, then the advance of medicine has steadily receded the point of death. One day, death by current criteria, may well become reversible. But all we can fo bow, is to stabilize the condition by whatever means if preservation. Given the diagnosis of death by current medicine, Cryonics affords unique opportunity for seeking a second opinion from more advanced medicine in the future. To refuse is like going down with the ship rather than booking a seat on the untested experimental escape vehicle. It takes a great deal of logic-chopping to buy into such unreasoning reasoning. Gambling in Vegas is indeed a sucker's game. Nevertheless, life is a gamble, and he greatest risk is to risk nothing ever. Certainty of such an undesirable outcome as permanent death, seems nothing desirable. Even any real possibility of recovery and survival must be better than none at all. What is there to lose then, in Cryonics? Reanimation, delayed resuscitation out from Cryonic Suspension, is not so improbable upon serious examination.

Incidentally, pending ever the advent of Integrated Recovery of course, I am looking into setting up an emergency line of credit on assets that remain no less usefully to me, to enable my estate to pay cost of cryonics for me. That way I will not need to sacrifice and set anything aside from limited economic resources (as by saving up or by paying life insurance, even after haggling for best rates), in the interim. That will help spare me hardship of difficult fiscal choices. So, really, if I can work out the logistics, what will I have to lose?
While there are volumes of expert publication in support of the prospect of delayed resuscitation and reanimation from cryonization, in all this time and after so much fuss there are still none to demonstrate the contrary position how and why reanimation from cryonization would be impossible or unfeasible, scientifically or technologically. For despite all admittedly daunting challenges and serous problems that must be fearlessly confronted and addressed, Cryonics presents a tantalizing engineering feasibility in principle, the best of a bad job in preserving dead brain tissue at extremely cold temperature, making do with currently available methods however crude, even as some would complain: thanklessly desperately well meaning and amateurishly botched, until such time as the technology progresses for the reconstruction therefrom of the personality, all nevertheless, like unto data recovered from a crashed hard dive! Significant advances in neuroscience, computing power and nanotechnology will all be required. In principle it all hinges upon progress, and in practice, at all if barely adequate long term preservation and logistics with luck against all mishap over the years. And as shall ne seen, the proposed program of Integrated Recovery, by breaking the current and lacerable reclusion of Cryonics, will also greatly advance vital professionalism therein.
Imagine the emergence of a promising but uncertain potentially lifesaving treatment, that first allows keeping otherwise terminal and by then otherwise dead patients indefinitely comatose, while scientists continue for as long as it will take, to work out the second stage of the treatment in order to effect revival and complete cure. Or imagine a time machine as a last resort for sending currently incurable patients into the future for more advanced medicine, but we won't know if the patients arrive safely on the other end, until that future arrives. Such is the prospect of Cryonic Suspension of the clinically dead.
So, is current preservation even possibly sufficient, no matter future technological progress? Indeed, exactly what is the minimum required success in preservation for the theoretical feasibility of reanimation? As Saul Kent points out, mainstream Cryobiologists are often as skeptical in light of the dangers of ischemia, as indeed, nanotechnologists and theoretical encryption and data recovery specialists can wax optimistic in light of so much truly remarkable progress under weigh in their field, in the endurance and recovery of all forms of damaged information. Everyone, different specialists, needs to listen more, to one another. But that's just Socratic Wisdom.
Plastination is proposed as a cost effective means of helping to remove economic barriers for neurosuspension:
To reiterate, Integrated Recovery as proposed, is to bring together the range of post mortem cadaverous donations, for every purpose perhaps even plastination, fa facilitating also cryonic neurosuspension. The Integrated Recovery proposal also explains the psychology of how becoming a donor and becoming a cryopatient in one, each so squeamish alone, actually help rehabilitee one another in the mind of prospective candidates. And a focus group is proposed to validate this claim. Logistical synergy will also be expounded.
But only imagine my surprise to discover the above assertion that plastination can do the job of Cryonics, for neuropreservation. So: Can chemical preservation methods such as plastination truly preserve the molecular structures encoding memory in the brain? -That is to say: as well or no worse than does cryonics... A feasibility study may be in order.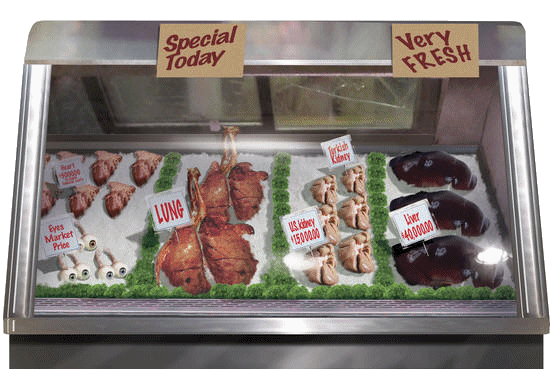 Although, technically, under law, no money may change hands for the organs and samples themselves, there is a tremendous, some would say obscene, amount of money and profit, tied up in all aspects of post mortem recovery, storage or: banking and emergency transportation of bodies, organs, tissue, chemical extraction, etc., from which added expenses of neurocryonization (or perhaps neuroplasination?) and interment would be easily affordable for the gain of each crucial additional post mortem donation.
Cryonics businesses need to widen profit margins by moving forward in taking any market share of the routine Cryogenic storage of various human and livestock tissue samples as well. Indeed, as the first lynchpin of Integrated Recovery as a new business model, likely in legal and transparent collaboration with mortuaries, Cryonics diversification into post mortem tissue extraction and storage is where the big money is to be found in order to drive growth industry in financial support of universal neurocryonization (or perhaps neuroplasination?) coverage free of charge to donors along, also, with the steady development of indispensible world class facilities in Cryogenics and Cryobiology and major research fund raising. For finance and other indispensible services will be key.
· The Nasty Side of Organ Transplanting: Body Parts and Business

Despite being both Jewish and interested in Cryonics, I have yet to be invited into any secretive cabal of Jewish Cryonics! WTF?? LOL!! Whatever one makes of Potkin's broader conspiracism, not to mention: raving paranoid anti-Semitism, all notwithstanding, not only Mike Darwin as cited following, but Saul Kent himself, also bewails reclusion, lamenting of needlessly soured relations with the mainstream of cryobiology.
Integrated Recovery

is a new business model seeking to amend the reclusion of Cryonics in a big way.
(Yes Potkin, I am advocating assimilation!)
Obviously, Cryonics is indeed untested. But this is no objection because dying patients have every right to untested medicine, and everything to gain. -As does medical science and society. Doctors and scientists can be no more infallible than any other life and death decision makers every day. As House MD says, ultimately the treatment is the test. But the heroic measure that is the practice of Cryonics is only a stopgap, stabilizing the condition of de-animation, pending a second opinion upon the diagnosis of death as understood under current medicine, from more advanced medicine some time into the future, let alone treatment. And there's the rub! The hoped for results may be long in coming.
Cryonics may refer to a field of scientific inquiry, any hypothesis, or a practice. Cryonics is a perfectly reasonable question and a viable hypothesis in answer, with supporting evidence. When a logically valid assertion is criticized as inconclusive, that means that while remaining viable and unrefuted, that the evidence could be stronger and more persuasive. But then, it always can be. Since we are all fallible and there can be no certainty, the question always remains quite rightly controversial as to reasonably how high to set the bar for what is to be deemed conclusive. The mistake is to imagine that the conclusiveness of theory is somehow transitive into the advisability of practice. But its more complicated than that. Indeed, there are two quite different problems of Epistemological Methodology: In the ongoing quest of Empirical Scientific Method, ever closer to truth, viable scientific hypotheses, such as do not at least yet stand refuted, are evaluated according to ever debatable standards of supporting evidence, experiment yielding repeatable observations. But this takes time. And in the interim, there is the problem of effective and responsible decision making in the here and now, indeed as including decisions upon the allocation of resources for ongoing research. Pioneering visionaries knew that spaceflight was possible. It wasn't just lucky guessing, but assessment of engineering feasibility from already established science. If no one believed a moon landing possible, until such was accomplished, it never would have been attempted. Lives often hang upon untested experiential medicine. Waiting for conclusive results then is not an option. In the short term, especially in urgent matters, opinion, risk benefit assessment, effective and responsible decisions, must all be guided by a preponderance of available evidence.
Demanding better evidence, is only good science. But decidophobic willful blindness simply ignoring urgent problems and existing evidence, and paralysis adamantly demanding as yet unavailable unassailable evidence even for urgent life and death decisions in the here and now, is flagrantly irresponsible. Life is trial and error, a progression of ill informed decisions.
Now that new hope dawns, comforting terror management has become an obstacle to self preservation and survival. Before daring to raise risky new hope from Existential despair and the certitude therein, many will first demand, similarly, any certainty that cryonic preservation is even actually feasible. And feasible only in principle for some time in the remote and alien far future, or feasible as a practical matter here and now? In other words: Will advanced future medicine and technology to return cryopatients to life, youth and full health, be adequate even to compensate for all shortcomings of today's still rudimentary preservation technology? This will require the recovery and reconstruction of the damaged molecular neutrally encoded information of individual personality from a long inert and clumsily preserved human brain. And clearly, this is a lot to ask, daunting even in sheer imagination. And yet the expert scientists most pertinently informed, tend to predict that in all likelihood, this can and will indeed all come to pass. And clearly, so do the most virulent opponents of Cryonics. Or why else would they bother? Without further adieu, then:

As the saying goes, no question is too stupid to ask, and no answer too wise to be given. Even remembering to ask: Why has death always been inevitable? And: Why has death never been reversible? And in rejection of the supernatural, seeking physical causal explanation, prompts the next questions: How might death, now better understood, be indefinitely forestalled and even cured, reversed? Even this must never be accepted as impossible, without explanation and evidence as to how and why so.


To begin with, it bears mention that there are those who are still friendly to Cryonics, even despite believing that, in the current state of the art, the endeavor is doomed to failure and reanimation will never be possible for today's cryopatients. These supportive disbelievers contend that the attempt advances science and medicine. And clearly, it does. Therefore certainly no harm is done. Thus, clearly, skepticism alone does not adequately explain actual even prevailing hostility.


Obviously, it remains preferable and seems more reliable to remain alive, rather than attempting unprecedented return from the dead, afterwards. After lifetimes of pretense before the world and to themselves, in struggle to come to terms with their own mortality, desperate dying people, changing religions in quest of the hereafter, and spending fortunes on magic, lying to themselves, still won't go anywhere near Cryonics, perhaps because for that they must first honestly acknowledge impending death. And many cannot endure to acknowledge impending death, except in defeated resignation and more pretending not to care anymore, again, lying to themselves. Worst, such resignation, the peace that comes from the surrender of all hope, is so often encouraged in order to comfort the dying! In the words of Simone Weil: "Attention is the rarest and purest form of generosity." Alas, in truth, death may often come as a release more for onlookers who really can't be bothered, those malignant angels of death, stroking, pressing, wheedling, conniving and stealing even entirely appropriate grief, from those most vulnerable and bereft of hope for whom grief is their sole remaining possession. And all faster than you can say: "It's for your own good, dear!" And this is all the more tragic, because the compassion to share and validate entirely appropriate grief might help to foster more sound and life saving decision making. But prevailing attitudes and conduct stubbornly ignore and discourage the life saving experimental heroic intervention of Cryonics, much as, similarly, Christian Science taboos medicine at all. But such is the cultural and psychological phenomena called: Deathism.

Indeed, seemingly at all less hardcore Deathism can manifest in the error of simple death acceptance, to accept as reality, inevitable death for all living beings that are born and have a brief finite period of life in the world. But were one to ask: Why do you contend that all eggs are green? And answer given is that you accept the reality that all eggs are green, does not such then beg question of circuitous reasoning?

Furthermore, honest assertion means offering statement of Ontology to the best of one's own knowledge. Whereas, acceptance is an emotional state, condition or attitude. And to conflate the two, only sows confusion. Hence by "accepting the reality" indeed risks precisely such confusion.

It is by far better and nobler, as Camus recommends, to remain unreconciled with death. And more, to take action in Cryonics. Because there is no dignity in death or bereavement, but there is the one comfort that makes any sense, in doing all that is possible. Where there is hope, there can be a new lease on life in a better tomorrow. Sounds all too familiar, you say? Is Cryonics anything more than some pseudoscientific spin upon the same old promises of faith? Yes, because there is a difference between wishing and doing, between dreaming and planning. Some believe that that difference is that plans are modest while dreams are over extended pretense. But history has also seen ambitious plans come to fruition, and even the most meager of pipedreams dashed. Indeed. failure can result from asking too little.

"To accept reality" is colloquialism for individually overcoming personal denial mechanisms or perhaps those of one's culture. But if that is the intended usage, then whatever particular denial mechanisms deemed to have been overcome, remain unspecified. And any comparison between any such cultural denial mechanisms on the one hand, and science of cryobiology and/or gene therapy research, on the other, needs to be made explicit. The implication is of the not uncommon dismissal of Emortalism, Radical Life Extension research, and the practice of Cryonics, all by comparison with religion. But the comparison is only fair if not only whatever similarities but so many salient and distinct dissimilarities, are also considered, before declaring such broadest equivalency so dismissively. Otherwise, the argument must be rejected as unserious. The real question persists: Is Radical Life Extension research and/or the practice of Cryonics, rational and scientific? And those remain Empirical determinations and Epistemological Methodological evaluations for serious critical examination.

Again, to accept mortality because it is reality, and then to posit that mortality is revealed as reality by the acceptance of mortality as reality, is nothing but arbitrary circuitous reasoning, cynicism buttressed in faith. And it is all to easy to dismiss skepticism in regards to the prospect of practical immortality as exactly so closed minded. But any cogent rational doubt, beyond mere failure of imagination, can be stated as a problem that may be solvable. Moreover, does acceptance of an assertion mean the same thing as honestly believing whatever assertion in question to be true (correspondent to external reality) according to the best of ones own knowledge? Or otherwise, what else would (arbitrary?) acceptance of an assertion as true mean except closed mindedness and failure of imagination? The problem, again, is that acceptance, emotionally, is entirely distinct phenomenon from judgment of truth or falsehood, opinion or belief. People have all manner of motivation towards attitudes of acquiescence and resignation Vs. determination and rebellion in any matter whatsoever. -All quite different from the honesty of admitting known reality Vs. all denial not to. So the very phrase "acceptance as real" if taken literally, may conflate these distinct cognitive and emotional phenomena. And the argument as to who truly believes what, may side step the more fundamental questions of knowledge, truth and external reality. In the face of uncertainty and imperfect knowledge, Cryonics affords the opportunity of getting a second opinion from future medicine, even in the diagnosis of death.

'The Navigator: A Medieval Odyssey' (1988) is an Australian time travel movie, notable for showing how mind boggling our great cities would seem to preindustrial folk somehow tunneling through time and wandering out from the desert, their desperate pilgrimage so clueless of modern medicine and salvation from plague. The dramatic image affords perspective: We are as they, in struggling apprehension of unknown futures. But we who have lived in times of ever more rapid progress, bearing witness to history day by day, can recognize ourselves from better perspective than they who hardly saw their world change within their own generations. Those who assume that things have always been much as they are now, show little appreciation of history, let alone of futurological forecast of things to come, no less radically different. Such has it ever been, thus will it ever be, they said of lethal pandemic, and still say of aging and natural death. For in truth, the preindustrial past was like another planet, and so will be the impending future. Those ignorant of the eradication of cholera and polio that swept the land in death everywhere, cannot fathom the coming eradication of aging and natural death. How then can they begin to imagine the reversibility, the cure, even of death by mishap from external causes? The familiar cannot predict the unfamiliar. Only extrapolation from what is known, can conceive of any novelty. But that applies for any fantasy.

So how is the Sci-Fi future and more attainable than Heaven above? Anyone who knows me to be an honest person and highly intelligent, should wonder why I give credence to such extreme and fanciful seeming notions as of ever curing and reversing death itself, by first quickly arresting decay and then far later repairing the damage, and finally restoring biological activity. The truth is that there is good reason and supporting evidence. That is why so many top experts also buy in to the physical possibility and feasibility. And the desirability seems obvious. Might they all be mistaken, and the incredulous masses be correct? Yes, of course. But I'd be curious to understand exactly how!

It is important for each individual to educate themselves in order better to prepare for the future in which at least some of us hope to live. The conversation among scientists and engineers engenders a different worldview than ignorance and jaded blithe indifference thereto. So comparisons with Mysticism and Theology are inevitable, even in the seeking for and reading of signs in quest of miracles: Indeed, even the first laboratory synthesis of urea (yes, the stuff in urine) was embraced as demonstration that biological substances are of the same chemical nature as anything else, therefore likewise subject to chemical analysis and artificial duplication. And similarly, there is indeed an undying immortal living being on this Earth, a single cell in a laboratory Petri dish, fed only enough to keep it alive, but not for mitosis, cell division. This experiment illustrates how aging and dying are merely physical processes that can in principle, when better understood, be curtailed much as any other physical process; and we are now learning how to do just that. -Not just to extend life span incrementally, but to cure and actually reverse aging indefinitely, indeed as has recently been accomplished with laboratory mice. Progress of science, technology and democracy too despite all setbacks, ever advances in new fruition, while prophesy continues to wait. All not despite but actually because of how the questions of science remain open, even while faith claims the last word, even by the sword.

Indeed, for the tantalizing hope from remaining viable hypothesis, from as yet never refuted physical possibility and sheer engineering feasibility in principle, of delayed resuscitation and reanimation out from Cryonic Suspension, the evidence such as cited in the long standing Scientists' Open Letter on Cryonics, that information-theoretic death can be forestalled by measures of conectome preservation, that living material can in clinical death already be sufficiently preserved well enough in order to be repaired later on and returned to life, once we learn how, and particularly that the microstructures encoding memory and identity can already be sufficiently well preserved along with the brain, for information retrieval, recovery and reconstruction like any other kind of data or physical information, later on, again, once we learn how, is no different than the reasoning of extrapolation and evidence in support of all manner of theoretical possibilities, some already realized and others not. Heavier than air mechanical flight springs to mind. So does the advanced nanotechnology, advanced neuroscience and sheer computing power for engineering simulation, all required for the hoped for end goal of Cryonics, being delayed resuscitation and reanimation. So take a chance! It's better than none.
The reason why it is necessary to be quick in resuscitation in case of suffocation or heart failure, is because of the onset of successive cell failures and then decay. The dying process of the brain is popularly misunderstood. Suffice tt might not be as lightening quick as often imagined in the mainstream. This dying process happens for physical reasons, subject to physical intervention such as cooling to slow it down. But can there ever be intervention such as actually to repair damage? consider the damage caused by radiation poisoning, intracellular impact with subatomic particles emanating from the radiation source. So it is clear how only nanotechnology will be able intervene directly to make repairs within the very cells, in order to save patients dying from radiation poisoning, for whom today, beyond palliative care, there can be no hope except cryonization until the therapy will become available. The damage from radiation poisoning begins on such a minute scale, that only nanotechnology will be able to accomplish the requisite repairs. The same is true of all manner of tissue damage as occurring in the cellular dying process that steadily continues after clinical death, let alone as incurred in any preservation process in order to arrest decay. And it stands to reason that if repairs are conducted successfully, if only information-theoretic death has been forestalled, that after repair, delayed resuscitation, reanimation, can become possible.

It stands to reason that both proponents and most virulent opponents of Cryonics, still do agree as to the feasibility of Cryonics and the prospect of delayed resuscitation and reanimation out from Cryonic Suspension, in a future when death will be curable, reversible, and so will whatever sickness or injury killed them on the first place, especially just old age, which has already been not just arrested, but actually reversed, in laboratory mice. Anyone that doesn't believe that last, has simply not been following the news. But I digress.

Many people just don't believe that delayed resuscitation and reanimation out from Cryonic Suspension is feasible or ever will be accomplished, or so they say. But does so to say, mean that they still won't believe it, even after it has been accomplished? After all, there are those remaining convinced that the moon landing was a hoax. Or do they only mean that they don't see how, and that they don't see the evidence? In that case, the problem is only ignorance of science and lack of appreciation of history and progress. They are not forward looking. Indeed, they are already behind the times.

And yet the behavior of the Cryonics unbeliever is often distinct in the reluctance to speak openly, unlike, for counter example, debunkers of the supernatural, advocates of various different political policies, or even proponents of alternate viable cosmological theories. Perhaps the reason is despair. Those who despair may lose hope even to double check their predicament.

There are really three levels to be considered, of extremity in Cryonic Suspension and difficulty in the challenge ever of resuscitation and reanimation out from Cryonic Suspension.

First of all, there is, generally, any type of hibernation that does not actually involve cessation of biological activity, real clinical death. For example, frogs that survive the winter thanks to their own natural anti-freeze, chemically lowering their freezing temperature, or children drowning in frigid water who could be resuscitated even after forty minutes instead of only twenty. And there is temperature management, cooling down to help comatose patients, together with drugs to suppress shivering.

Secondly, there is short term Cryonic Suspension. In demonstration, in 2004 a rabbit's kidney was cryonicly suspended, biologically inactive, and later warmed up and reanimated, then successfully re-implanted. But far more impressive demonstration in the E. R., has been accomplished since then. But does decades of pioneering groundwork in Cryonics receive due credit for any part towards such breakthrough? Be that as it may: Resistance from distain and incredulity are slowly beginning to thaw in the face of scientific marvel and medical progress pressing the reevaluation of plausibility, feasibility and risks entailed in the prospect of delayed resuscitation and reanimation out from cryonic suspended animation.
"When you find yourself on the side of the majority, you should pause and reflect." — Mark Twain

The ultimate heroic measure which is Cryonics, makes the best of a bad job with current preservation technology. Hoped for reanimation, delayed resuscitation out from Cryonic Suspension, will require anticipated extreme advances in neuroscience, in nanotechnology, and in sheer computer power. But exactly what is the minimum required fidelity in preservation for the theoretical feasibility of future reanimation? Although claims have been advanced from microcellular analysis, that molecular structures encoding human memory, have at all been successfully preserved by Cryonics, as Saul Kent points out, mainstream Cryobiologists are often as skeptical in light of the dangers of ischemia, as indeed, nanotechnologists and theoretical encryption and data recovery specialists can wax optimistic in light of so much truly remarkable progress under weigh in their field, in the endurance and recovery of all forms of damaged information. Everyone, different specialists, needs to listen more, to one another. But that's just Socratic Wisdom.

So how adequate are actual practiced Cryonics, at preservation, no matter how good will become, the hoped for future technology to salvage the content of the mind back into life? This is an extremely important practical question to Cryonics, at all discoursed seriously within the Cryonics community. Alas that more is not done to improve Cryonics procedures, in light of the risk from short comings that have been brought to light. Against all legal and logistical obstruction, Cryonics struggles to provide at all possibly adequate services, much less to the very highest standards optimal to every concern, as might be ideal. But what is the more remarkable, is that opposition to Cryonics does not seize upon any of this. Debunkers of claims of the supernatural, UFO sightings and the like, routinely bring rigorous science to bear upon adversaries they do not take seriously and pursuits that they consider a waste of time. This is because they so passionately endorse the power of reason in polemics of public education. Whereas, much as the American Medical Association more dishonestly and propagandistically denigrates Chiropractic while refusing to conduct clinical trials, with similar cavalier closed mindedness, Cryonics simply isn't taken seriously enough to begin with, for such fine points as scientific rigor and evidence, much less real sober consideration of the prospect and the obvious merits of the prospect of overcoming death by Cryonics, by Radical Life extension, or via the former as an ultimate fall back in case of death by mishap, and primarily by the latter in order to put an end to death by natural causes, by aging, instead of the current geriatric battle of attrition in merely treating the symptoms instead of their underlying cause of aging. Indeed, there is active hostility against Cryonics, if anything worse that that against Chiropractic.

There is simply no scientific opposition to Cryonics, let alone Radical Life extension. There has been no published attempt to refute the feasibility in principle, of reanimation out from Cryonic Suspension, much less that of Radical Life Extension, the aging cure, which simply looms ever nearer, too near to ignore, even at the glacial rate of public support. Virtually all religion defends, indeed celebrates, death. And even without the trappings of religion, apologetics for death, Deathism, the morbid glorification of death, endures and persists. As Deathism continues to garner such ill deserved gravitas, Emortalism, the advocacy of emortality, of practical immortality via Radical Life Extension research towards the aging cure and eradication of natural death, with Cryonics as interim stop gap to remain thereafter as contingency for death by mishap, is simply and even arbitrarily not taken seriously.

Even however seemingly stubborn or stupid in persistently missing the point, Antiprocess is a cycle of the psychological defense mechanism or filter for avoidance of cognitive dissonance in preprocessing threatening or unsettling information subconsciously but not consciously, indeed, actively evading conscious processing, lying to oneself in order to evade responsibility. Antiprocess commonly manifests in selective self reinforcement, illogic, vigilantly dense half aware lame rebuttals and evasive non sequitur stock responses including poorly analyzed counter examples in flawed support all thereof. Indeed, such complete surrender of honest integrity and the good faith mechanism of ordinary sensemaking, observably undermines narrative reconstruction of events towards plausibility.

Thus, no matter how strong the position of Emortalism, the Emortalist, no matter how well armed in knowledge, reasoning and rhetoric, wanders tired and starving on the battlefield of competing hypothesis and public opinion, with no adversary to engage. Death is omnipresent, and such drastic changes in the human condition as the end of mortality, seem distant and theoretical, as well as darkly forbidden, consistently reinforcing crimestop and shear failure of imagination. And as we shall see, only digging deeper, sociologically and psychologically, makes any sad sense of Deathism. Indeed, as we shall see, all known Deathist arguments are as readily trumped as any religious apologetics. Deathism, primafacia, simply is not sane, serious, reasonable or intellectually rigorous, any more than any other bigotry, no matter how prevalent, ubiquitous and accepted.

The Four Horsemen of and Bankrupt and Refuted Deathist Apologetics are:

Tithonus Error: Mythical Tithonus got his wish for immortality, but forgot to include eternal youth. Not to worry, we've thought this through.

Death Gives Life Meaning: But only if death is all that life means to you.

Overpopulation: Both the economic and environmental impact of population growth because of indefinite life spans, will immediately be more than offset by the dividends from eradicating the extremely costly ravages of slow death from from aging.

Afterlife: Bah, Humbug!
The evidence in corroboration of mortality is ubiquitous beyond serious deniability, whereas any evidence in support of the feasibility of reversing or indefinitely preventing death, is less corroborated and less direct. And nothing demonstrates feasibility as well as accomplishment. But if we needed a moon landing as the only compelling demonstration of the possibility to reach the moon, then we never would have tried. You can't bet on a horse after it has already crossed the finish line! Funding and patient participation in experimental trials of life saving treatments, is inspired by hope, not certitude. The certitude of the alternative, the fate of the control group, makes for little recommendation thereof. So, will you need recourse to Cryonics? Yes if it will succeed, but no if it cannot. And better to have it well arranged, and not need it, than need it and not have it. Anything to actually improve ultimate survival odds even after clinical death, deserves due diligence! To wit:

The scientific/technological/medical feasibility of practical immortality is not seriously in question. The long standing Scientists' Open Letter on Cryonics, in support of the feasibility of Cryonics now and delayed resuscitation with more advanced technology sometime in the future when the technology will arise, cites selected papers in experimental support of their position. And there have still never been any published scientific publications in opposition. There are rigorous debunkers of claims of the supernatural and of flying saucers, but nothing of the sort to challenge even the most outlandishly optimistic aspirations of Emortalism, Cryonics and Radical Life Extension, and all notwithstanding even the most virulent Deathism. Indeed, science is abuzz with the exciting news that aging has been not merely suspended but actually reversed, in laboratory mice, bolstering the hope not merely that life spans can be extended but that natural death can finally be eradicated, just as lethal infectious pandemics the likes of Polio have already been in the past century. And death by mishap will eventually be reversible. That is why that objective is called: Radical Life Extension, not just incremental life-span lengthening. Thus, to reiterate, skepticism as to feasibility of practical immortality, cannot rationalize Deathism. Indeed, it is clearly the very feasibility of practical immortality that so alarms Deathism.

Treating the condition is always less costly and more effective than merely treating the symptoms as once with Polio and still in gerontology. We can soon eradicate natural death, much as pandemic lethal infectious diseases such as Polio have been eradicated in the previous century. Nor can concern over any practical consequences rationalize Deathism. While Radical Life Extension will increase population, paradoxically it will reduce the economic and environmental impact or: "footprint" by eliminating all need of costly gerontology and special care in declining years, for a growing population of the aged, even restoring youthful productivity to combine with the experience and sagacity of seniority. Youth will no longer be wasted exclusively on the young!
"Attending a funeral would leave the average person insane, if they truly believed that sooner or later they are also going to die." opines Mokokoma Mokhonoana. But that is precisely what happens. Most common and rudimentary of terror management strategies is utter denial arising from sheer conflict aversion, not just to interpersonal conflict, but conflict with uncongenial circumstances and even with ambivalence, inner conflict. Thence the most rudimental tactics of just putting on blinders, are procrastination, putting out of mind what is still distant, followed by resignation to what has slowly become imminent. In short: suicidal depression. It doesn't help for very long, but then, it doesn't have to. Such irrelevant refinements of lying to oneself in dishonest subjective coping at the expense of objectively real survival, is an example in psychology, of the integrative yet declining terminal normative phase in the lifecycle of all manner of complex systems, ending in death without rebirth.
We know what happens when culturally reinforced self deception is allowed to compromise the very will to live: Scapegoating is the inevitable result. Reminders of mortality among other threats, increase susceptibility to anxiety, and therefore also in-group support and worldview defense. Terror management, the syndromes of coping with dread of mortality so foundational to all human culture, inspire approval towards the likeminded who bolster the sense of membership in communal terror management, and resentment of outsiders whose sense of membership in conflicting communal terror management, challenges, casts doubt upon and threatens ones own sense of membership in communal terror management. No wonder then, that in psychological experiments, that shameful survivor guilt ridden terror management strategies of Existential bad faith and denial, are found to bring thoughts of death to inspire either or both punitive prudish judgmental Moralism and irrationally virulent Xenophobia. Indeed, in the words of Mokokoma Mokhonoana: "Other than the promise of life after death, nothing consoles the poor better than the fact that rich people are also subject to death."
And perhaps worst of all, those who act and make the needed preparations in order to save themselves, may reflect in even consuming remorse and Existential despair, upon their failure to act sooner and more aggressively in order to save loved ones already dead without benefit of cryopreservation. But then, rightly or wrongly, we already feel much that same remorse, collectively, over the long overdue elimination of deadly oppression, war and famine, don't we? - feelings that we all hold in check, all the time. Not to mention how the overthrow of biological destiny as manifest in reproductive choice, has already promoted such great cultural upheaval, never mind what is to come from Radical Life Extension, the eradication of aging and natural death into the space age!

It is hoped that the new business model of Integrated Recovery could be just the thing to address syndromes of anxiety, Existential despair and survivor guilt, and finally get more people off the fence about both Cryonics and post mortem cadaverous donation!

In the time honored tradition of all patronizing and pandering propagandistic Gothic Morality Play of monster movies and the like, no good ever comes from the hubris of defying death! "Know thy place" -obey and die!- is the imperative of heteronomy, assuaging the burden freedom, as it is called, being no less than Existential envy of God because of such excruciating inadequacy in very principle with human imperfection, decidophobia, the terror less of risk in and of itself, or even of opportunity, than of responsibility at all in the face of uncertainty. The remoteness of survival via future technology, to so many just makes any distant opportunity for Emortality seem a small sacrifice to ward off such acute personal agony of decidophobia in the short term. Hence, conversely, the very notion of practical immortality achieved by technological advance, may serve as the crux of personal Existential reevaluation and improved autonomy. Deathism, the set of attitudes with or without supporting beliefs, such as that glorifies or at least accepts death and rejects or even despises immortality, typically argues that the elimination of death is impossible, unnecessary because of the hereafter (religion), and otherwise anyhow not so bad, even wonderfully good. Admittedly, death is indeed natural, but what of it? Absurd shit happens! Nature is Hobbesian: All manner of terrible events that we seek to prevent or to remedy are after all, only natural. What of it?

Procreation and memoirs are among the commonly extolled alternatives to simply not dying. All fine things as those may be in each their own right, obviously such are just not actually equivalent to survival of individual consciousness, but somewhat patronizingly transparent bait-and-switch. The drive for procreation and the notion of living on through ones offspring, are often referenced for implying by unsubstantiated invited inference but not valid logical inference, of the twisted purported moral but actually only Moralistic imperative of dying in order to make way for the next generation, without question or critical evaluation of in actuality whatever necessity (incidentally quite refutable), indeed as further implied by implication in turn, that procreation quite naturally and so completely satisfies survival, as quite to obviate individual personal survival drives, or more pointedly but even less explicitly, that it somehow ought to. But all of that seems scarcely any kinder or more rational than defending violence and oppression as, after all, natural impulses.

"I don't want to achieve immortality through my work. I want to achieve it through not dying." — Woody Allen

So perhaps it is the seeming sheer individualistic selfishness of self preservation against nature, misguided Deathist exhortation to veritable passive mass agathusia (benevolent suicide) that brands both Cryonics and Radical Life Extension as so odious in the often Ludite and heteronymous public perception, all as endemic to the Moralistic formula of mortification embracing both the putative virtue of self sacrifice and the impulse to blame and punish others, along with the pervasive failure of imagination that accepts the current limitations of artificial scarcity of resources and ignores better non zero-sum alternatives.

The last ditch strategy towards the self-loathing and misguidedly yearned for but impossible and unattainable return to innocence and a clean slate, requires not only successive generations of the newborn, but the investment of self sacrifice and ultimate measure of heteronymous faith and devotion manifest in aging, fading away, perishing and making way for successive new generations, the hope of the future. -Indeed, an ultimate self sacrifice coming actually at no real additional sacrifice, but only given sour grapes and resignation to aging and death as natural and inevitable.

After all, any prejudice such as Racism or Sexism never stands out but actually fades from notice within the bigoted milieu or setting, and it is much the same with Deathism here and now. Indeed, the uncertain and anxiety of personal autonomy at all is typically made to seem a small sacrifice in exchange for whatever peace of mind promised by heteronomy whereby at the same time, every effort is made to assure continuity and tradition, even in perpetuation of the fatalistic terminal fanaticism that is Deathism.

So one can see then, how any prospect of Practical Immortality by Radical Life Extension, let alone actually reversing even clinical death itself by means of delayed resuscitation and reanimation out from Cryonic Suspension, might tend to threaten and upset the entire carefully constructed rationalization and adaption of reaction formation. Therefore the proposed strategy of optional universal coverage for Cryonic Neurosuspension (or perhaps neuroplasination?) under Integrated Recovery, re-appropriates the same redemptive formula in a manner that instead resolves its core ambivalence.

The most common indictment against the prospect of Radical Life extension and the prospect of eliminating death from aging, is as likewise against Cryonics, of unnatural selfishness in the face of limited resources to be shared by all.

But actually, it is aging that already presents such a tremendous drain upon the resources of society. And it is only getting worse, as the aging population grows. Indeed, the massive population of the baby boomers is entering into old age, and the imminent projected logistical and economic burden will be significant to put it mildly. Therefore, in truth, far from a burden upon scarce resources due to the increased population, in the eradication of aging, the sooner the better, is actually projected tremendous healthcare and other savings, especial as currently incurred during the final year or so, of the most awful, medically expensive and generally wretched suffering declining years of life into the looming ever nearer horror of death. Research is so underfunded, but finally there is any glimmer of serious funding because at long last, consciousness is rising, that the best way to treat all the various different maladies and infirmities symptomic of the epidemic pervasive degenerative condition called: aging, perhaps even Alzheimer's, will be actually once and for all, to reach to the root of the problem and treat aging itself.

Moreover, the problem of resources to begin with, remains that of vast inefficiency of so many kinds, not of demand to begin with. And with or without a regular death rate, as per what Thomas Malthus actually said, the aim of population control remains that of simply restraining the rate of population increase to remain within the rate of production increase. And the most effective means thereof has actually been in raising the standards of living. Indeed, with the extension and even perpetuation of youth, productivity, health and fertility, many people will naturally and responsibly tend to put off procreation first in favor of other desires and ambitions and also in order first to optimize circumstances for planned parenthood and best child rearing.

Aside from logistical misunderstanding of the threat of overpopulation, other even more feeble arguments against Cryonics and Radical Life Extension often begin from current medical and technological limitations of the very kind that will obviously have been overcome long before delayed resuscitation and reanimation out from Cryonic Suspension will ever come to pass. For prime example, the pointlessness of reviving and curing the terminally decrepit, doomed to suffer and quickly die all over again. But the Tithonus Error makes for a silly retort, typically impatient and deaf to all explanation that Radical Life Extension and the aging cure, looming as it does upon the horizon of current scientific progress, is after all far closer to realization than delayed resuscitation and reanimation out from Cryonic Suspension. Therefore, obviously, just as, if all goes well, reanimation would be for purposes of then curing whatever killed the patient to begin with, likewise a cryonized patient would be returned not only to life, but to full youthful vigor rather than merely resuming decrepitude and decline, even eternally.

In all fairness, there is simply no comparing the ordinary and reasonable selfishness any understandable and sympathetic human fear or desire with, for example, and despite nigh exponential inequality to begin with, the level of sheer amoral cleptocratic greed and fraud on such a scale as to continually undermine and threaten global finance. Indeed even such blatant greed aside, there is all manner of outrageous and endemic bureaucratic, military and other wasteful inefficiency on the most massive scale, routinely. Indeed, Buckminster Fuller famously estimated, if anything perhaps too generously, that the world is running fifteen percent efficient. And that's assuming only limited Terrestrial resources and ignoring the vast untapped riches off world and in the deep oceans. Therefore, demonizing Cryonics and even Radical Life Extension, hysteria over the burden of the resources to be consumed by an individual at all less than eager simply to simply roll over, die and make way, is surely as hypocritical, bigoted and intolerant scapegoating as similarly castigating the sick, the poor and the unemployed.

If anything would highlight the obvious desirability of contingencies of Cryonic Suspension, let alone provision of Radical Life Extension, imagine in a Science Fiction story set in a world where either are common place and available to all, the plight of some unfortunate barred from either as any sort of a punishment or discrimination or howsoever whatever unfortunate circumstances or situation.

Indeed, the true anxiety of uncertainty regarding Cryonics, is not in scientific validity of engineering feasibility, but in the building of trust with the rest of humanity to see things through and follow up on behalf of the helpless corpsicles, ironically, the age old fear, all the more, of becoming forever forgotten after death and disappearing completely. Indeed, will the future want us, no matter what one has to contribute, especially to history? After all, our planet, still skirting the edge of ecological disaster, remains embroiled in genocidal oppression and destitution even amid unprecedented affluence. All of which makes raising awareness of the prospect of cheep access to outer space not as some cultural luxury, but crucial to our survival and prosperity, most urgent. But Radical Life Extension research labors in obscurity and Cryonics isn't even on the radar as a priority at all!

Yet we may yet choose to embrace reality not in despair, but as a spur to understand the logistical challenge and striving of Cryonics as inextricable from humanism and the effort towards a kinder and more rational world, an extra nice place where policies of brutal and draconian triage are no longer perpetuated in normalization of deviance, and no one is ever simply abandoned helpless to their fate while their is still recourse. And Integrated Recovery is a proposed implementation strategy from that desire.

"Fear's job is to enhance my preparedness, not stop my progress." — Steve Maraboli

Therefore while it remains all the more disheartening to witness such blithely ubiquitous disrespect towards the individualism and responsible autonomy demonstrated even in looking into Cryonics for oneself and ones loved ones, nevertheless, embrace of the values of reciprocity, give and take, the ideals of social entrepreneurship: doing well by doing good, all as epitomized in the concept of Integrated Recovery, which also addresses the the financial and logistical barriers and inconvenience, can be no less welcome. Therefore, let the dire Necromancy of Cryonics, after all the only true hope of resurrection barring time travel technology, join with our routine vampirism of blood transfusion and the sheer commonplace Frankenscience of organ transplantation, in the respectability of good will and reciprocity within the human family

Nihilism and Patronizing Moralistic Sour Grapes

Of course, if our fable as according to the above Science Fiction plotline, where instead to be themed as typical contrived and sentimental hack Deathist pandering propaganda, then one might well expect to be exhorted to believe how the protagonist comes to appreciate death, and thereby rises spiritually above the healthy long-lived Utopia now standing unmasked as an unnatural and effete Dystopia!

"The nature of a novel is that it has no opinions, only the

dialectic of contrary views, some of which, all of which, may be untenable and even silly."

— Anthony Burgess

Though in the Hebrew Testament, is it so lovely writ, how Abraham died, satiated with days. And not to be outdone, various fictional characters in tropic Deathist propaganda pandering, have committed suicide or submitted themselves to euthanasia, right on schedule, brimming with life satisfaction! In reality however, rising expectations in health care, in life span, in sheer yearning for invulnerability, have continually raised expectations. Yes, even while strictly Hedonic pleasure fully met may be to result in satiation, rising expectations fuel even the will to continue living. How frustrating! -For Deathist apologetics.
If indeed happiness is contentment, then no moment of truly excellent circumstances could ever become burdensome, much less terminally so, even extended unto eternity, or for that matter, unworthy of pursuit. Because, actually, happiness is not contentment: The creative stimulus of fully engaged challenge is the remedy to boredom amid all too quickly familiar, accustomed and habituated modern safety and comfort free from the suffering of violence and danger.
Nirvana Principle dictates the reduction of needs and desires in order to reduce suffering, but to the contrary, there can be no fulfillment without appetite, and unfulfillment tends to be dystressfull. In truth, Nihilism is itself futile, only the more Absurd. But if nothing matters, then how can anything be upsetting? Well, maybe it oughtn't, abstractly, but as G. E. Moore said: "You can't get an is from an ought." Actually, psychologically, not ataraxia (ἀταραξία), the tranquility of detached (or: nonattached) sublime apathy, but mounting and severe depression, soon accrues from just giving up. Any relief from surrender is transitory. Or to put it succinctly, Nihilism is only a rationalizing expression of severe depression. After all, apathy is really no less arbitrary than any desire or aversion. The Nihilistic value-destruction of Deathism, argues that life doesn't matter, or life matters only while one lives and cares about anything, and therefore death doesn't matter, long term survival doesn't matter (or is "unnecessary"), species and cultural survival don't matter: The prospect of extinction "is not tragic". All of this just doesn't sound bleak, it is.

Actually in opposition to Emortalism advocating and striving for practical immortality, Deathism, again, is the name given to the morbid glorification of death as actually something necessary, not so bad, or even very good. So good we gotta share! The condemnation of practical immortality is at least a qualified condemnation of life. But such qualification is ultimately disingenuous. For in order so to condemn life, one must condemn the human condition, either situationally or by condemning human nature, or else resolve that human character and circumstances are always intrinsically and irresolvable mismatched, for everyone, and always will be. Indeed, in order to reject practical immortality, without utterly and openly condemning life to begin with, it must be resolved both that no value endures, and that there is nowhere to go from there. -both eternal verité and progress must be discredited forever. And if that is not Nihilism, then what is?

Struggle with adversity is an aspect of human nature. Any struggle may be impractical and untenable, but only ambivalence is inherently futile. Respect for human dignity inevitably glorifies struggle, as adversity is nigh universal, situationally. Whereas, hardcore Nihilism condemns even hope itself. Hope is the trust that change for the better is even conceivable, that progress, observable historically and even in current events, may continue and flourish. And there is Camus recommendation in confronting the Absurd.

But if the blame is to be placed upon human nature, no matter how much better conditions of life have become or ever will, there is still bio-happiness, the optimistic condemnation of human nature, embracing the prospect of even subtly changing the very brain as needed in order thereby to secure bio-happiness without obvious significant tradeoffs in function and sanity! The irony is whether bio-happiness will be threatening as invasive to individual integrity of identity, remains an Axiological question. The Bio-Utopian defense of bio-happiness is that with future medicine, capable intervention, both subtle and balanced, will respect and preserve identity. The sustained objection to bio-happiness arises from the unforeseeability of consequences of intervention in complex systems, and also from affirmation of human nature, rejecting instead the Nihilistic value-destruction inherent to the myth of Endogeny. -Instead embracing the appropriateness of grief. Because happiness is a reactive state variable to changeable circumstances that can be improved. As G. E. Moore contends, pleasure is only the second order desire, an indicator pursuant to whatever perceived and understood good, attainment or achievement whereof being the first order desire, and likewise avoidance of pain is only the second order fear or aversive desire, an indicator pursuant to whatever perceived and understood evil, avoidance thereof being first order desire.

Intervention in to the brain is therefore not appropriate indicated treatment. But if indeed Nihilistic neurochemical Reductionism ever turns out to be true, and reactive happiness is inherently impossible, then perhaps bio-happiness may be proffered as any less Draconian in treatment for the human condition than death.
Elevation in production of Zinc Alpha 2 Glycoprotein and consequent weight loss are associated with both nicotine and diabetes. Zinc Alpha 2 Glycoprotein was discovered in runaway overproduction by cancer tumors, thus revealed as the cause for cancer cachxia and rapid wasting away, according to CEO Phil Speros, treatable with Halsa Pharmaceutical's Zinc Alpha 2 Glycoprotein blocker, also still so long perpetually suspended in preclinical limbo. Another byproduct of oncology research, angiogenesis inhibitors also seemed promising in weight loss and management, because both cancer tumors and fat deposits trigger the development of new immature blood vessels. Thus, angiogenesis inhibition helps to shrink both tumors and beer bellies alike, similarly vampiric, by starving them of their blood supply. Alas, 60% of patients treated suffer increased hypertension from angiogenesis inhibitors, each different angiogenesis inhibitor drug, interviewing at a different point in a long and complicated chain of precursors, therefore prone to unexpected side effects. -Although, interestingly enough, angiogenesis inhibitors do not interfere with wound healing. Of course, Zinc Alpha 2 Glycoprotein actually down regulates blood pressure. So why are we messing around with anything else?

By contrast with any other treatment options, the remarkable lack of undesirable side effects of therapeutic Zinc Alpha 2 Glycoprotein supplementation, acting far more directly it seems, is but one of its amazing features of the novel multidisciplinary protein. Undesirable side effects and adverse tradeoffs are seemingly inevitable in all treatment, yes, including diet and exercise. This is because all treatments only at all approximate any conceivable ideal treatment. They fit only so imperfectly. For such is life! And the more inventive the therapy, the more irritating if not actually dangerous, the unintended results. But not a corrected level of Zinc Alpha 2 Glycoprotein, which will fit with such unusual perfection, because correcting levels of Zinc Alpha 2 Glycoprotein is not any sort of invention at all, but a major discovery of exactly what so many of us are missing, so badly needed. This alone is unique. Precious little in life, indeed few treatments and medicines even over the counter, let alone by prescription, are ever anything near as risk free as Zinc Alpha 2 Glycoprotein supplementation is known to be, for an external intervention so precisely targeted that it actually restores internal harmony, thereby transcending the categories of Allopathy and Homiopathy.

Actuaries may work for insurance companies and consulting firms, the government, employee benefits departments of large corporations, hospitals, banks and investment firms, or most generally, in any businesses prudently seeking to manage financial risk. An actuary is an arithmetically competent and inclined business professional who analyzes the financial consequences of risk versus benefit, by the application of mathematics, statistics, and financial theory in order to study uncertain future events, especially those of concern to insurance and pension programs. Consider for example by way of illustration, the pros and cons of electronic cigarettes, invented as a pleasurable and hoped to be more effective means of assistance in overcoming tobacco addiction, in alternative to the nicotine patch. Alas, as it turns out, electronic cigarettes pose new health hazards all their own, including addiction. There is no question of waiting for conclusive evidence of their safety. The responsible question of risk versus opportunity, is whether electronic cigarettes pose more harm at greater risk, or offer more helpful benefit and safety, and under what circumstances. And that is the responsible question for any option or decision whatsoever. Whereas the question is so difficult and the answer elusive when posed in regard to electronic cigarettes, with Zinc Alpha 2 Glycoprotein the same question indeed becomes rhetorical, the answer being all too obvious. Who then might one suppose would get better odds of good health and long life, from a Los Vegas bookmaker or any capable actuary? -An overweight patient with access to therapeutic Zinc Alpha 2 Glycoprotein supplementation, or the control subject without?

But stalled progress towards safe accessibility of Zinc Alpha 2 Glycoprotein supplementation is only an unfortunately obscure and important special case of a far more pervasive and systemic obstruction. Indeed, for a less obscure example, there is far greater public awareness of the cases of children dying while waiting for access to different forms of medical marijuana. But all sensible and responsible questions in fallibly confronting uncertainty when making decisions, are routinely sidestepped by heteronymous appeal to authority and procedure, sheer inertia whereof quashing all rational doubt and sense of alarm. Thus all that is well known is systematically ignored because of all that is not deemed conclusively certain. Epistemological and Methodological standards of experimentally conclusive results for testable hypotheses with clear and specific conditions of refutation, remain ever indispensible in keeping science honest and relevant. But as a matter of practicality and conscience in the actuary's estimation of foreseeable outcomes, the responsible question remains how best to proceed in the interim until consensus upon conclusive results by whatever standard, even in the face of inevitable uncertainty no matter what. The irresponsibility Reactionary answer currently embraced in medical regulation, is paralysis and obstruction. But responsibility is response-ability, autonomy and the capacity for considered action honestly informed by circumstances. Whereas, irresponsibility is response-inability, an incapacity for considered action honestly informed by circumstances.

Alas, in typical colossal and flagrantly irresponsible miscarriage of regulatory public safety, we are all kept in the dark and restricted from access to life changing therapeutic Zinc Alpha 2 Glycoprotein supplementation, because, despite the lack of any sign of risk in all these years of research, the safety of therapeutic Zinc Alpha 2 Glycoprotein supplementation has not been deemed conclusively determined. The actuaries should be up in arms! In terms of sheer decidophobic boneheaded failure to compare the advantages and disadvantages of all available options, this is almost as bad as waiting to be sure that Cryonics will work out, and dying in the meantime without any such contingency! Worse, it seems that human trials for Zinc Alpha 2 Glycoprotein remain indefinitely stalled. Thus we are left to the hazards of conventional treatment, including dangerous amphetamine derivatives, toxic diabetes medicine, the medieval torture device that is CPAP, and mutilating surgery to the intestines, the jaw bone, or any other body part the disfiguration of which might be deemed an acceptable loss. You can even get a scratchy irritating plastic patch sewn into your tongue, to kill the flavor and pleasure of eating! How barbaric. The nineteenth century operations to cure men of masturbation, inspiring such pathetic gratitude, and the hysterectomy for frustrated women, cannot but spring to mind. Heroin is also very effective for weight loss. It's illegal, but so what? Narcotics are plentiful and easily available. In all of the passive hostility of ubiquitous bureaucracy, I am only effectively overprotected from the medicine that would actually help me!

Surely guilt free and healthy gluttony and gusto, is no less important in the overthrow of tyrannical biological destiny, than sex without shame and adverse health consequences. Of course metabolic problems of obesity impact health and longevity. Disposition to obesity increases with age, as levels of ZA2G production decline. Obesity is an indicator of relative ZA2G deficiency!

Zinc alpha-2-glycoprotein is secreted by epithelial cells, both normal and malignant, with over expression by tumors implicated in cancer cachexia, wasting away. So perhaps reduced production over time, is a result of cellular aging. Indeed, among many benefits, ZA2G is even cited as anti-inflammatory, which has often been the "code-word" for when cautious hopes are raised of counteracting aging in and of itself. (Only recently has the FDA officially recognized a new category of anti-aging treatments.) Indeed, ZA2G supplementation back to more youthful and slimmer more obesity resistant levels of ZA2G, essentially restoring nature, may offer the ideal adaptation to modern living that has so reversed the natural order by making food plentiful and exercise scarce, so that older people, once so much less able to fend for themselves and survive, no longer need better fat retention. Another symptom of aging, is the difficulty in staying fit and retaining muscle mass. But ZA2G is known to increase skeletal muscle mass, effortlessly and without any of the harmful side effects of steroids, and also lowers urinary glucose and increases insulin sensitivity among other benefits.

Indeed, the novel multidisciplinary protein ZA2G should be an obvious ingredient to be included in the hoped for anti-aging medicinal cocktail, that latter-day elixir of perpetual youth, quested for by Radical Life Extension research and anti-aging medicine. For by down regulating lipid uptake into adipose tissue, keeping all that fat in the blood stream, ZA2G supplementation producing increased lipolysis, lipid mobilization and utilization, thereby rendered overfed laboratory mice not only slim and svelte but actually more energetic! ZA2G even increases skeletal muscle mass, without any of the harmful side effects of steroids, and lowers urinary glucose and increases insulin sensitivity among other benefits.

"Similarities have been drawn between the onset of diabetes and Alzheimer's disease, leading some to consider the two to be interrelated. Could Alzheimer's be treated as another type of diabetes?"

Considering how the novel multidisciplinary protein ZA2G even helps to clear grit that builds up in the kidneys over time as ZA2G production declines with aging, I wonder how a supplemental ZA2G therapeutic might likewise effect plaque buildup in the brain, as associated with Alzheimer's and Parkson's.

Any sensible person is rightly leery of any as yet unapproved medication, despite being fully cognizant of the worst failures of food and drug regulation, allowing the most unsafe treatments while at the same time obstructing and delaying vital lifesaving medicines, as most notoriously with AIDS. But in the case of Zink Alpha 2 Glycoprotein particularly, even among all other myriad completely effective treatments for obesity in laboratory mice, there are salient and particular reason to be skeptical of all the enduring red tape:

1) In the decades of foot dragging towards approval, no hint of adverse side effects has been found, only further different beneficial and healthful functions of the novel multidisciplinary protein. - indeed, "a disconcerting range of biological activities, which collectively are difficult to reconcile with the action of a single molecule [...], and therefore need to be sorted out." [Lipolysis is altered in MHC class I zinc-α2-glycoprotein deficient mice] It's all good! 2) To reiterate, even diet and exercise actually appears to be more dangerous! 3) If you now understand the hazards, frustrations and dangerously real metabolic dilemmas of diet and exercise, in contrast to the remarkably efficacious and unusually harmless cost effective ease of applying a supplemental Zinc Alpha 2 Glycoprotein therapeutic, and perhaps even more amazing absence of any downside with therapeutic ZA2G supplementation, being sik precisely what is needed, then you should be entirely dissatisfied the current state of affairs! 4) Even still after all the decades of needless delay, and still no human trials, nevertheless a human test group has already long existed in nature, because those skinny people who can eat whatever they want without gaining an ounce, that's simply because their bodies continue to produce higher levels of Zink Alpha 2 Glycoprotein, rendering them obesity resistant. The rest of us remain obesity prone, worsening with age as Zink Alpha 2 Glycoprotein production and therefore obesity resistance in our bodies, declines.

There are no known hypotheses in regards to any possible or conceivable adverse effects whatsoever of any supplemental ZA2G therapeutic, in order to guide research in discovering any unsuspected hazards. But the first search for adverse effects of Zink Alpha 2 Glycoprotein, in homo sapiens, that somehow haven't turned up in laboratory animals such as mice, despite how evolutionarily, all simians inherit metabolism from rodents, might be guided by an examination of negative side effects associated with being naturally slim with a higher metabolism, obesity resistant, as we now know, due to naturally higher levels of Zink Alpha 2 Glycoprotein production if our existing human test group in the wild.

Ah, but might there be other differences between those naturally skinny folk who can eat as much of whatever the want, without gaining an ounce, and the rest of us? -such that supplemental Zink Alpha 2 Glycoprotein might pose some unforeseen danger? Answer: It sounds plausible, but there is no particular reason so to suspect, much less known evidence, or even any coherent hypothesis. Whereas even still pending unconscionably the long awaiting human trials, the continued dangers from withholding the benefits Zink Alpha 2 Glycoprotein therapy are manifest. Are there then any negative side effects associated with being naturally slim with a higher metabolism? Please post to the Kriosgrad blog for this webpage on KrioRus.ru or email if you are aware of any such.

Socio-psychological deconstruction?

What might it be that lends the directly above somewhat undue catastrophism such likewise undue sense of plausibility for so many? Why does it seemingly make sense to so strongly suspect that there just must be some catch, even while investigation remains so tentative or else actually deep dark secret? If the encouraging results already published, despite all mounting corroboration, even in the long ongoing the timid state of current published research, are still to be deemed inconclusive, then why all the hesitation towards conclusive experiment in the light of day? Is this question perhaps cultural and psychological? Returning then to theme: Is whatever the real problem, still howsoever related to Deathist squeamishness and taboo?

But precisely how so? Answer: To elaborate, if gluttony and sloth are sin, then gluttony and sloth without consequence is immoral. Indeed, by such misanthropy, the body beautiful reflects the virtue entailed in its achievement in ennobling resistance to the fallen state of humanity as manifest in ongoing corruption of body and spirit, with admiration and sexual opportunity the rightful reward, undeserved by the unworthy who require and deserve only motivational chastisement. Physical fitness after all, is deemed by this stinking thinking, the manifestation of Darwinian reproductive fitness. And thus, by such witless Reactionary anxiety, whatever might so effortlessly level the playing field, risks undermining not only longstanding social order, but thus the very biological integrity of the human species that society exist in order to protect! For such is the hysteria and racket of vested interest and the fear of all change, embracing, manipulatively exploiting and preserving a conveniently natural sex economy.

Indeed, some actually even do so Moralistically decry that effortless weight loss and management facilitated in the advent of the Thin Pill, even in the face of perpetually ecstatic gluttony, all without effort and sacrifice, would by such worldliness, eliminate the virtuous discipline and character building derived from the self chastisement of arduous exercise and diet under the natural punishment for unnecessarily consuming food; food, for shame! so desperately needed for immediate survival by the masses of those inescapably trapped in impending sickness and death by ongoing famine, starvation and malnutrition. But at least no one seriously predicts the moral downfall of modern society from the improved per capita mass market sex appeal as resulting from an on average vastly slimmer citizenry, the way they so often do population explosion as somewhat erroneously projected consequence from indefinite youth and life via Radical Life Extension!

True, it is, indeed, manifestly unfair, how the rich, but not the poor who starve, can pay inflated prices for food during crop failures. Moralism dwells upon that aspect of the problem to the exclusion of all practicality, entirely ignoring how even the most virtuous diet and exercise, transmit not so much as one calorie of food to the hungry. In the end, Moralism, angry judgment and sacrifice without compassion or generosity, is as heartless as it is irrational and impractical. Rather, Hedonism is what inspires sympathy for any who suffer, and efficiency is what drives solutions to all wont.

Regrettably, it is true, for prime example, that greater sexual freedom is indeed often experienced as pressure by those who are squeamish and ambivalent about sexuality. Therefore sexual freedoms are so often obstructed, curtailed and even persecuted, all in the name of propriety or for appearances sake, whatever any of that really means, by "Pro-Lifers" so-called, controlling bullying prudish culture warriors actingout in whatever abuse of power and unwilling to own whatever their own motivations of irrational and cognitively dissonant hostility.

Therefore, should better and easier treatment of obesity be likewise suppressed in order not to insensitively pressure and offend fat accepters? Actually, what is the current state of the art in metabolic disorder treatment practice, but a craven conservative embrace of status quo? And is it impolite, by ones own insensitive example of skepticism and resistance to mortality, to agitate and discomfort the complacent resignation of the sheeple to the slaughter? Because why else the logistical nightmare in cadaverous donation, much less Cryonics, all best addressed by Integrated Recovery? Is is right to stifle progress and value for everyone, out of the sheer squeamish Reactionary Nihilism of, if you will, death acceptance?

In the famous Isaac Asimov novel 'Bicentennial Man' adapted into a movie starring the late Robin Williams, a robot makes himself human and then to complete the process, sheds his immortality, embracing natural death simply in order to win the approval and acceptance of humanity at large, all just to fit in at long last. The irony is in how just such desperate approval seeking is both so robotic and so human, not to mention so calamitous and even fatal. Indeed, given how the masses revile even the seekers of Emortality, how much more might they resent it's achievement? Nevertheless, there can be hope that they might become at all the less motivated by even homicidal jealousy at least, once Emortality becomes available to all. Bioludditry will then evaporate!

In the words of James Arthur Baldwin: "Sex is like air. It's not important unless you aren't getting any. Money, it turned out, was exactly like sex, you thought of nothing else if you didn't have it and thought of other things if you did." And in the overthrow tyrannical biological destiny, the eradication of hunger into gluttony made safe, is a related imperative of transhuman progress in the facilitation of authentic wellbeing. All likewise, with Emortality achieved, Existential despair of Ecclesiastical futility over looming death might haunt us ever any less, as death is eradicated.

In most every important way, any modern day vagrant sleeping in the back of their car, lives better than an 18th century French nobleman in their palace. With technological advance, all standards of living rise to unprecedented new heights. Moreover, in the imminent future, everyone will be young, fit and suitably fuckable indefinitely! -minds ay long last liberated from the tyranny of biological destiny, scarcity and wont, unfettered by such privations and anxieties of the human condition as ever we have known it. Can it then simply be unbidden thought and pent up emotion that is actually what is so frightening, unknown and taboo? After all, what is Deathism but the prime manifestation of heteronomy? Perhaps there are greater real dangers, responsibilities and and secret terrors to confront, than in the callow misanthropic scenario of becoming blasé and ennuied as per all such dread to be stirred and conjured up in all of that inane Nihilistic Luddite propaganda of sheer anticipatory ingratitude!